Portland in the News: Record-breaking Heat; Face Mask Requirement Lifted; Fireworks Bans & More | July 1, 2021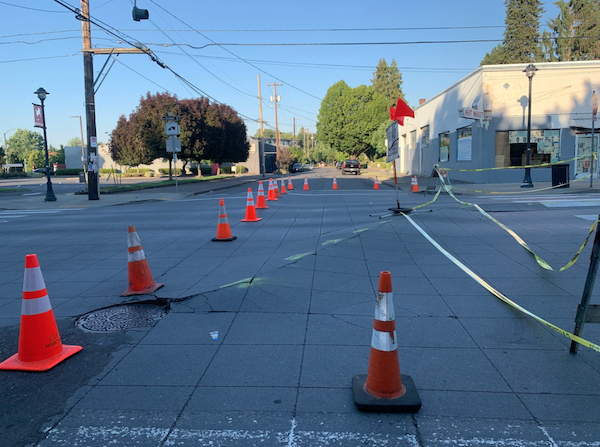 A redesign for Gabriel Park includes a ground-level-entry trampoline and spinners to make the park more accessible and inclusive.
Fireworks and fireworks sales have been banned across Portland due to crispy conditions after this week's record-breaking heat, which saw Portland hotter than Dallas, Miami and L.A. have ever been, leaving bucked roads in north Portland.
And most of Oregon's mask requirements have been lifted.
Here's a roundup of the goings-on in Portland this week:
Get Portland News delivered every Thursday! Subscribe to our newsletter here.
————————————-