Portland in the News: BLM Mural & Grants; Pandemic Give Guide; Next Up at The Oregon Theater & More! | August 12, 2020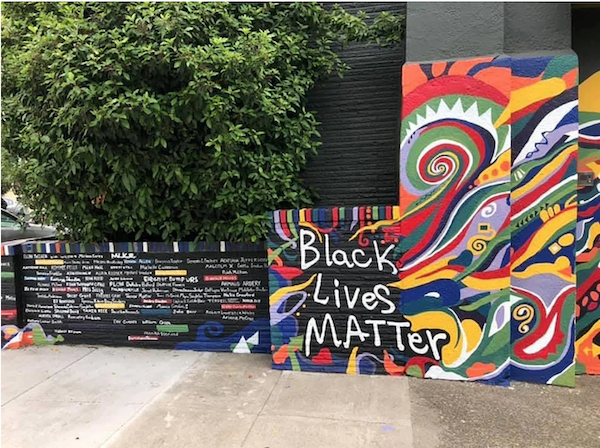 After a protester tagged a church in SE Portland, Imago Dei decided to turn it into a mural.
Local businessman and philanthropist Jordan Schnitzer has established a Black Lives Matter Artist Grant Program.

Don't know how to help during the pandemic? Eater has created a guide of how to give, volunteer opportunities and food banks in the Portland Metro area.
Here's a roundup of the goings-on in Portland this week:
Get Portland News delivered every Thursday! Subscribe to our newsletter here.
————————————-