Portland in the News: Black Business Mural; Nearing 70% Vaccination Rate; South Parks Block Redesign & More | June 3, 2021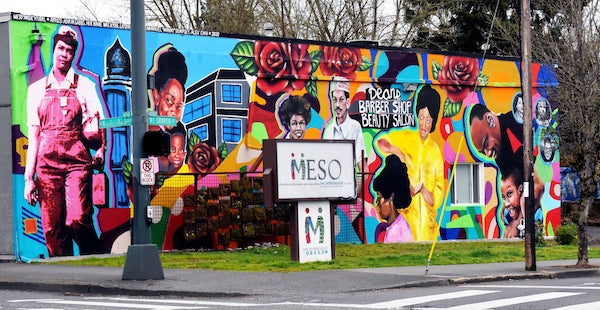 Let's take a minute to celebrate that Oregon is nearing 70% COVID immunization. Unfortunately there's still a lot of ground to cover in some rural counties.
Portland parks has shared their plans to improve the South Park blocks, which involves fewer cars, and more trees, seating & bike paths.
And next time you're in North Portland, check out the new mural on the corner of Shaver & MLK dedicated to Portland's Black Business pioneers.
Here's a roundup of the goings-on in Portland this week:
Get Portland News delivered every Thursday! Subscribe to our newsletter here.
————————————-