Portland in the News: Giant Troll Sculpture; Bioluminescence on Oregon Coast; & Record Setting Heat | August 17, 2023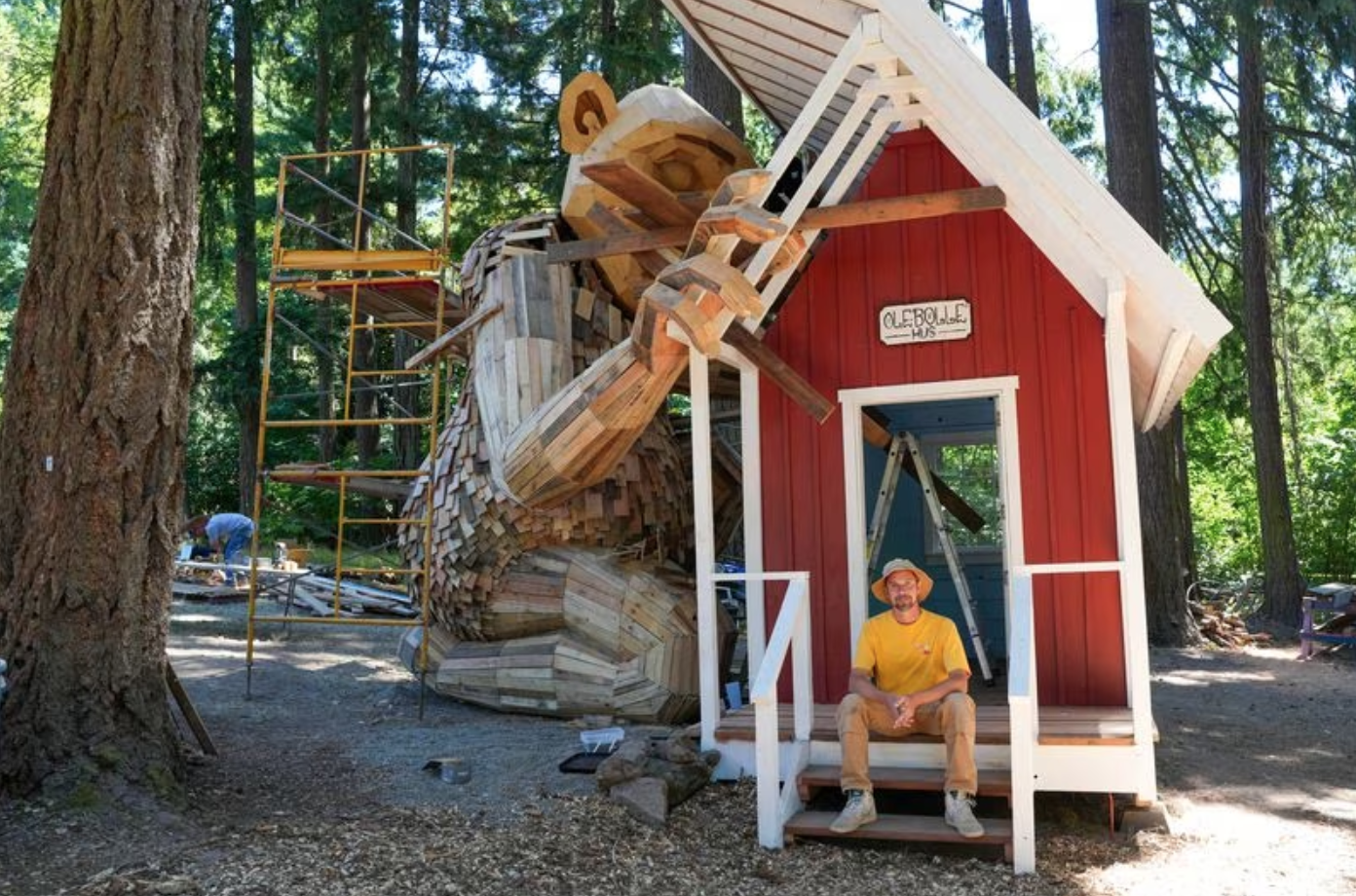 Portlanders can now see a giant troll sculpture on display at Nordic Northwest.
More than 50 people rappelled down Portland's Big Pink on Saturday for a benefit.
And with a high of 108, Monday set a record for hottest day in August in Portland.
Here's a roundup of the goings-on in Portland this week:
Get Portland News delivered every Thursday! Subscribe

to our newsletter here.

————————————-