Oregonic Tonic Kombucha Offers Portland Home Delivery | Quality Small Batch Kombucha, Wholesale Cost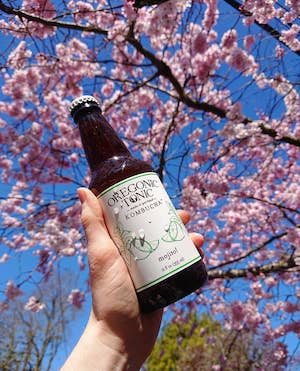 Kombucha Home Delivery
More info: oregonictonic.com/contact
Oregonic Tonic Kombucha is a super local, family-run business in NoPo, crafting quality small-batch kombucha.
We brew bold, not-so-sweet, craft kombucha that makes both distinctively delicious cocktails (and mocktails!) and a satisfying, substantive alternative to wine, beer, and soda.
Community Care Home Deliveries
In support of our community taking care to social distance, quarantine, and limit the spread of Covid-19 to the best of our abilities, Oregonic Tonic Kombucha is offering no-contact home deliveries of our kombucha at wholesale cost to you, our Portland-based friends!
---
PDX Pipeline Free Community Promotions
This is a FREE local listing provided by PDX Pipeline. Do you have a local business and want a free promotion? Fill out our form here: pdxpipeline.com/local