Cornell Farm Stays Open During COVID19 Pandemic to Support Victory Gardens | Edibles, Tips, Guides, Drive Through Pickup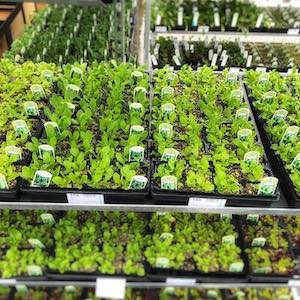 Plant Your Victory Garden w/ Cornell Farm
Daily 9a-5p
More info: cornellfarms.com/collections
Cornell Farms
8212 SW Barnes Road, Portland, OR 97225
(503) 292-9895
Planting an edible "victory garden" is the ideal solution for safely enjoying the great outdoors during the shelter-in-place order issued by Governor Kate Brown in response to the Coronavirus pandemic. For this reason, Cornell Farm Nursery is planning to remain open with adjusted hours, while continuously working to make gardening safely accessible for all our neighbors.
Cornell Farm recognizes the importance of gardening to physical and mental health. We are urging the community to plant gardens of fruits, vegetables, and herbs, which will provide healthy, fresh options for the menu during a time when many are preparing most of their meals at home.
Nursery customers are encouraged to utilize our website resources to ensure the success of their gardens. We will continue to offer a variety of guides, tips, calendars, care manuals, and knowledgeable staff, which provide a wealth of information on edible gardening and beyond.
We have adjusted our hours of operation to 9-5 daily in order to allow for consolidated staff and deeper cleaning procedures. We are working hard to provide many options for minimizing contact while offering our customers the supplies they need. In addition to modifying sanitizing and social distancing procedures, we are:
• Making our catalog available to shop online. (We'll be making more available each day, so keep checking back.)
• Taking phone orders for both our nursery and cafe at 503-292-9895.
• Drive-though style, no-contact order pickup for our nursery.
• Increasing the number of delivery slots every week for plants delivered to your door.
We want to continue to support our community through efforts that provide wellness for body and soul. We are depending on our loyal fanbase as we work together during this difficult time, and thankful for everyone doing their part to flatten the curve. Nursery gift cards will continue to be available through our website:
https://cornellfarms.com/collections/gift-cards/products/nursery-gift-card
---
PDX Pipeline Free Community Promotions
This is a FREE local listing provided by PDX Pipeline. Do you have a local business and want a free promotion? Fill out our form here: pdxpipeline.com/local