Oregon Rises Above Hate Presents AAPI Cultural Immersion Day in Old Town Portland | Free Admission to Cultural Institutions, Performances, Activities & More!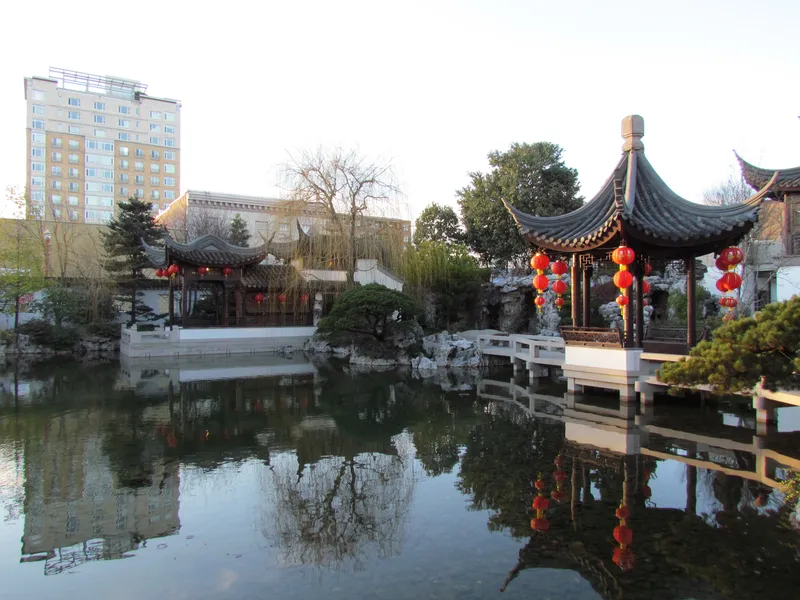 On May 6, celebrate Asian American and Pacific Islander Heritage Month with free community performances, activities and admission to Portland cultural institutions.
Hosted by Oregon Rises Above Hate, AAPI Cultural Immersion Day honors our Asian, Asian American, Native Hawaiian and Pacific Islander (AANHPI) community, its resilience and commit to combating anti-Asian hate.
———————-
Related Portland Events & Info
———————-
From our Press Release: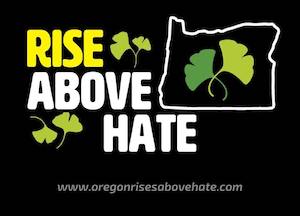 AAPI Cultural Immersion Day
May 6, 2023
10AM-6PM | Free | All Ages
More info: oregonrisesabovehate.com
Located around Flanders Festival Street in Old Town
Between 3rd & 4th Avenue and Flanders & Glisan Streets
AAPI Cultural Immersion Day is Saturday, May 6, from 10 a.m. to 6 p.m. in the Old Town district of Portland. Multiple businesses and attractions are partaking in the celebration.
You'll watch community performances and speeches from local leaders, explore local AANHPI culture, history and organizations, and eat traditional meals and snacks from food carts at the festival.
Schedule
10 AM – 11 AM: Speaking by community leaders and elected officials, including
ORAH organizer & Philanthropist Anne Naito-Campbell
Senator Ron Wyden
Representative Suzanne Bonamici
Representative Earl Blumenauer
Beaverton City Council Member Nadia Hasan
Multnomah County Commissioner Lori Stegmann
Multnomah County Commissioner Susheela Jayapal
Oregon Rep. Khanh Pham
Oregon Rep. Hai Pham
Oregon Rep. Hoa Nguyen
Cathy Sampson-Kruse
Becca Uherbelau
Sokho Eath
11 AM – 4 PM: Organizations' Tables and Food Carts
Asian and Pacific Islander Community Coalitions of Oregon
IRCO
Portland Japanese Garden
Basic Rights Oregon
Oregon College of Oriental Medicine
Japanese American Museum of Oregon
Portland JACL
Portland FBI
Grant High School AA Club
Oregon Advocacy Commissions
Performers' Table
Volunteer Table
Multnomah County Library
Call To Safety
Planned Parenthood of Oregon
YouthLine (Lines for Life)
Reed College
Teva Oriata Polynesian Dance Troupe
Portland Association of Teachers
Lines for Life
Civil Rights Unit (Oregon Department of Justice)
Multnomah County Library
12 PM – 3 PM: Performances from
Lee's Association
DJ Anjali
Alex Dang
Devigals Filipino Dance
Filipino American Friendship Club
Swiggle Mandela
Paul Susi
Mitch Iimori
Tsubaki Buyo Doukoukai
Lute Richards
Brandon Michael
Praveen Lata Ram
Teva Oriata Polynesian Dance Troupe
Ken Yoshikawa
Portland Taiko
Cultural Institutions' Free Opening Hours
Lan Su Chinese Garden: Free admission 2-6 PM
2pm – Traditional Chinese Dance with Chinese Friendship Association of Portland
3pm – Northern Chinese Lion Dance & Martial Arts Demonstration with Eternal Arts Kung Fu
4pm – Tinikling: Traditional Filipino Bamboo Dance with Filipino American Friendship Club of Oregon
Japanese American Museum of Oregon: Free admission 11AM – 6PM
Portland Chinatown Museum: Free admission 11 AM – 6PM