Oregon Historical Society Museum Re-opening For Spring Break | Limited Weekend Hours, "Nevertheless, They Persisted," "We Are the Rose City!"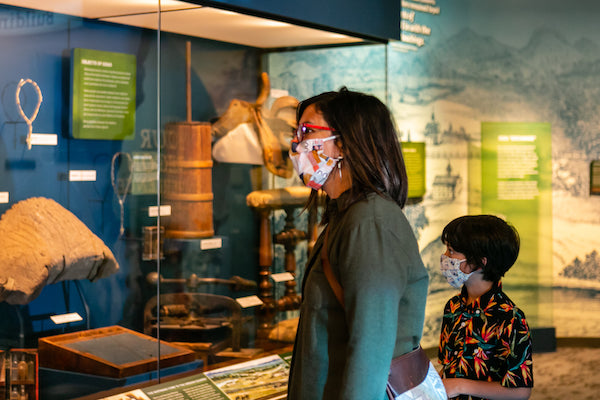 Oregon Historical Society is eager to welcome visitors back to the museum during these historic times. Stop by weekends or during special Spring Break hours.
—————–
Related Portland Events & Info
—————–
From website:
Oregon Historical Society Museum Open Spring 2021
Saturday & Sundays
Noon – 5pm | $8-$10
More info: ohs.org
Oregon Historical Society
1200 SW Park Ave, Portland, OR 97205
The Oregon Historical Society museum and museum store are now open!
The museum will have special weekday hours during the week of Oregon's spring break:
Tuesday, March 23 – Sunday, March 28, 2021: 12pm – 5pm
Museum and museum store hours are subject to change; we recommend checking our website before you visit or calling 503.222.1741. Please note that while our visitor services staff are not on site during weekdays they are checking voicemails and returning calls remotely.
The OHS Research Library remains closed for renovations that began in January 2020. To learn more about library services during the renovation, please see ohs.org/libraryreno.
The museum has two temporary exhibitions right now, including one on women's suffrage called "Nevertheless, They Persisted: Women's Voting Rights and the 19th Amendment." The exhibit explores how Oregon's own history ties into the national women's suffrage movement.
Also on display is an interactive display on soccer in Portland called, "We are the Rose City! A History of Soccer in Portland." The exhibit aims to only educate visitors on the history of soccer in Portland, but its cultural significance as well.