Join Club Privata! | Portland's Premiere Swingers Destination, Members Include Couples & Singles!
From our sponsors: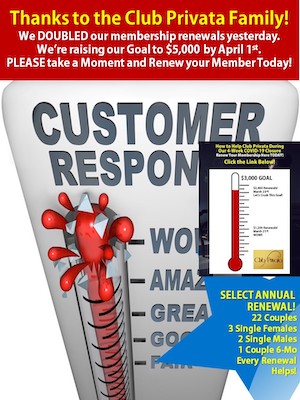 Join the Club Privata Family!
More info: store.clubprivata.com
Help support Sex Positive events and the Pacific Northwest's Premier Swingers destination, Club Privata, by becoming a member or renewing your Club Privata membership today!
Our Spring Coronavirus campaign has 28 renewing members including couples, single females and single males. 3-month to Annual options are available and EVERY membership counts. Help us keep YOUR club strong and renew today. We're going to surpass our original $3,000 goal, so we've increased our total to $5,000!
Please become or renew your membership today at https://store.clubprivata.com/collections/become-a-member.