Frog Pond Farm Opens for Safari Tour! | Drive through 15 Pastures, Llamas, Camel, Cows, Goats, Emu, Horses, Pigs & More!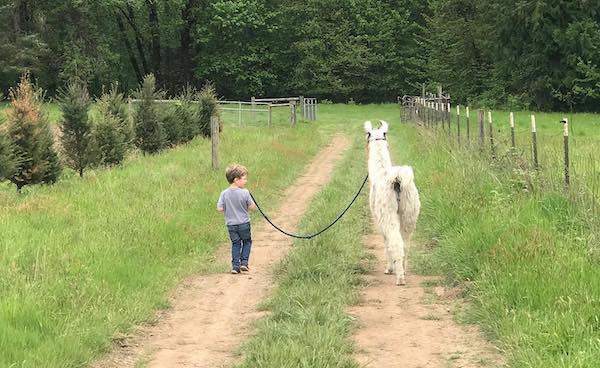 Grab your family and give them a taste of country living this weekend w/ Frog Pond Farm's Safari tour May 30-31.
————–
Related Portland Events & Info
————–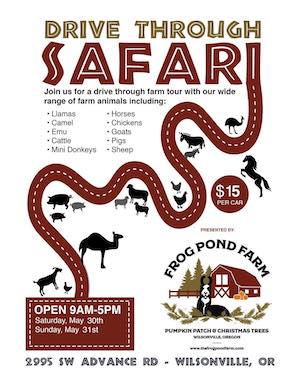 Frog Pond Farm
May 30-31, 2020
9a-5p | $15 per vehicle
More info: Facebook
Frog Pond Farm
2995 SW Advance Rd Wilsonville, Oregon 97070
WE ARE OPENING FOR A SAFARI FARM TOUR!!!!!!!
We will now be open Saturday and Sunday (May 30th – 31st) from 9am to 5pm. You can know pre-purchase entry tickets online, see ticket sales above. To help manage traffic flow, provide proof of purchase at gate entry.
You will drive around the farm visiting over 15 pasture/pens of a variety of animals. This will include llamas, camel, cows, goats, emu, donkeys, horses, pigs……..and MORE!
Admission will be $15 per vehicle (cash or card), entry will include donuts for you to enjoy as you tour the farm.
You must stay in your vehicle at all times please!