Experience Theatre Project Presents MISERY @ Beaverton Masonic Lodge | Immersive Theater, Portland 2023 Halloween Event
From our sponsors: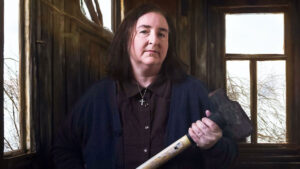 Experience Theatre Project presents MISERY
September 29 – October 28, 2023
Fridays-Sundays + October 19 & 26
Tickets start at $45 | 13+
More info: experiencetheatreproject.org
Beaverton Masonic Lodge
4690 SW Watson Ave., Beaverton
Prepare to be thrust into the heart-pounding world of Stephen King's "Misery" like never before, as Experience Theatre Project presents a spine-tingling, immersive performance of "Misery" adopted by William Goldman for live theatre. In this hair-raising immersive theatrical experience, you won't be distant spectators; the audience will squarely inside the cabin of Annie Wilkes, merely inches from the performing actors.
Adapted from Stephen King's iconic novel, "Misery" unravels the harrowing story of a celebrated novelist who meets with a tragic car accident, only to be rescued by his self-proclaimed number one fan, Annie Wilkes. However, as she shelters him away in her remote cabin for his recovery, the author's darkest nightmare takes form. Annie's obsession with his work takes a horrifying twist when she discovers that he has callously killed off her beloved character, Misery Chastain. Holding him captive in her isolated cabin, the story plunges both characters and audience alike into a suspense-filled battle of wits and survival.
This nerve-wracking journey will unfold live at the Beaverton Masonic Lodge, situated at 4690 SW Watson Avenue in downtown Beaverton.
Tickets start at $45. Date night packages available. Recommended for ages 13 and up due to profanity, violence, and subject matter.
Trigger warning: Lightning strobe, gunshots, and realistic violence and blood will be used during the show.