PDX Pipeline has been a Portland staple for over 10 years. We have worked with thousands of local & national businesses. When you work with us, you know that you will work with a great local team dedicated to customer service and reach real & qualified talent.
Need Help? Contact us: [email protected] | 503-206-8329
New to Pipeline? View our Testimonials & Employer Services here.
Ask yourself this question:
If I want to find a job in Portland, where is the best place to go? Thousands of people come to PDX Pipeline every day to find their new career.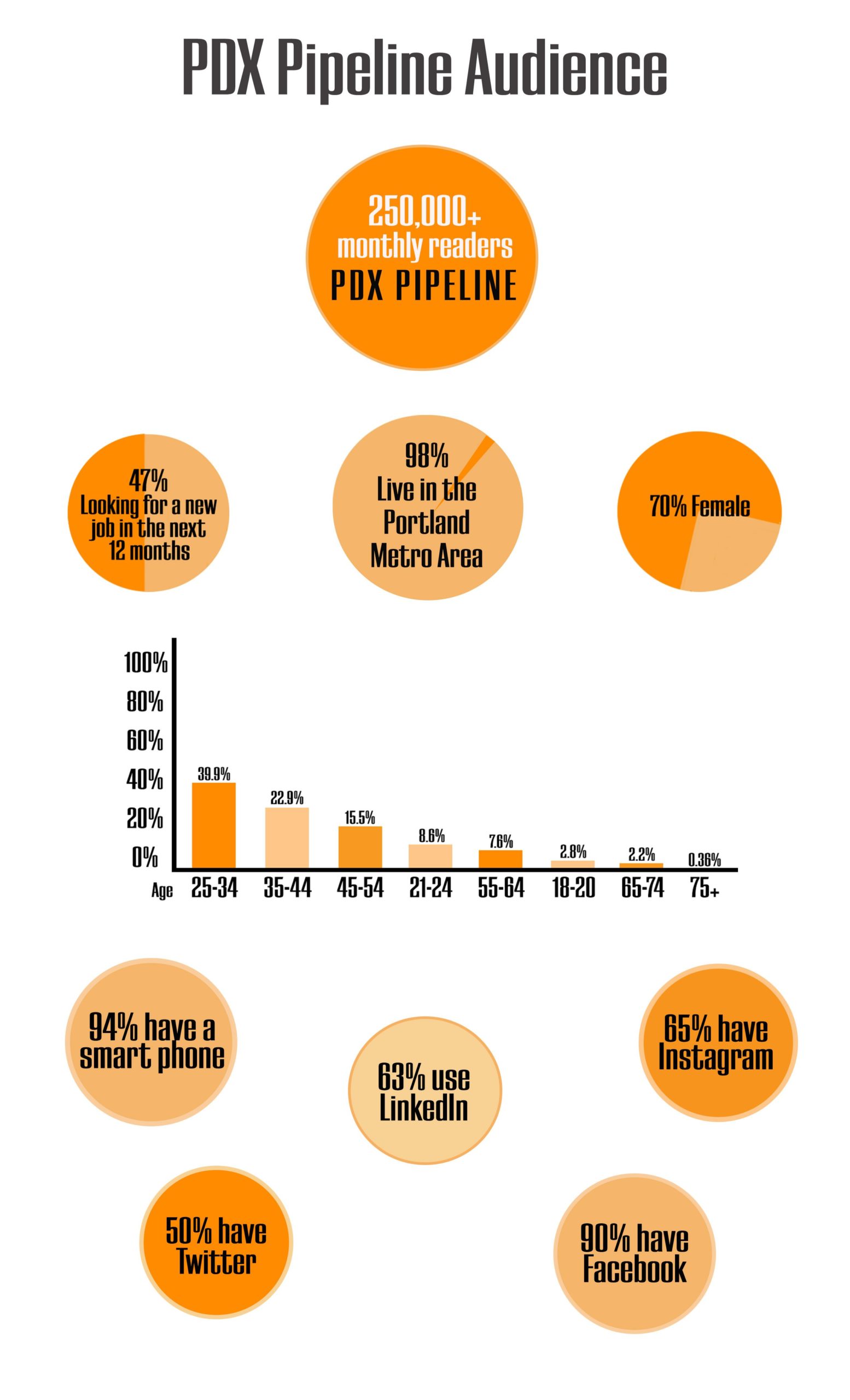 —————————–
Local Team & Proven History:
PDX Pipeline has been a Portland staple for over 10 years. We have worked with thousands of local & national businesses. When you work with us, you know that you will work with a great local team dedicated to customer service and reach real & qualified talent.
—————————–
Our Clients:
We have worked with thousands of great local and national companies including New Seasons, Lyft, Unitus Credit Union, Portland Parks, Regional Arts Council, Simple, Portland Farmers Market, Oregon Humane Society, Bob's Red Mill, Xerox, Zupans, and many more!
—————————–
Demographics:
98% of our readers are 21+, 90% live in the Portland-metro, over 60% of our readers have a
higher education degree
, and over 95% have at least some college.
You can view our demographics info here
.
—————————–
Social Media Promotion:
Our social media presence includes
Facebook.com/PortlandOregonJobs
with over 17,000 fans,the original Portland Jobs Twitter account (@pdxjobs) with over
11,000 followers
, and other job twitter accounts such as @pdxcreativejobs (
5,000+ followers
), @pdxtechjobs (
3,000+ followers
), @pdxmarketingjob (
2,500 followers
), and many more.
—————————–
Newsletter Promotion:
We also feature our job listings in our weekly
Thursday
newsletters and weekend lists to over
250,000 subscribers
(50,000 emails,
165,000+ Facebook fans
, and 15,000+ Facebook group members,
Group 1
,
Group 2
). We also have a
Tuesday
jobs newsletter that goes to over 50,000+ subscribers (
view here
).
—————————–
Google Search:
Our website account ranks in the top for many Portland job Google searches (and other search engines) including:
Portland jobs
(#3),
PDX Jobs
(#1),
Portland Oregon Jobs
(#7),
Portland Tech Jobs
(both our @pdxtechjobs twitter account and website have top 5 rankings), and many more.
—————————–
Need Help? Contact us:
[email protected]
|
503-206-8329
Go Here to Post Your Job Listing on Pipeline!
—————————
Here are testimonials from PDX Pipeline clients (highlights by us):
We used PDX Pipeline's jobs section of the website to find an intern for our digital marketing agency. Upon posting it we received a very noticeable bump in qualified candidates sending resumes. The individual we ended up hiring said he found the job listing on PDX Pipeline and we consider him a perfect fit for our company.
Christian Bullock Director of Search | MKG Marketing Inc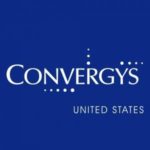 We began posting jobs on PDX Pipeline in 2016 and are extremely satisfied with the candidate response and customer service we've received. The team that posts and manages the job boards are prompt in communication to ensure our needs are met. This has been a great tool for advertising to candidates in the Portland Metro area and I strongly recommend their job board services.
Juliann Pacarro
Recruiter | North American Talent Acquisition
Convergys
| 9275 SW Peyton Lane | Wilsonville, OR 97070
I was delighted with the job posting process in PDXPIPELINE. Just the right amount of depth and complexity.

Loved being able to link the posting to my own online application. We received 14 responses to our posting and hired a great candidate about two weeks later. The people at PDXPIPELINE were very responsive when I asked for changes and then when I happily asked them to shut the posting down.
Laura Finney Finance and Operations
Readiness Systems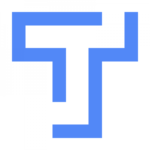 As a recruiter, I need data to understand what to expect from each channel I use and what I love about PDX Pipeline is they proactively provided me that data (and save me the time asking for it). Moreover, they get my message onto multiple channels (website, social media) and their community managers boosted those messages. Ultimately I got strong candidates from the posting and will post again.
Ben Aronowicz
Recruiter & Mentor Team Manager
Thinkful
| Find me on Thinkful Slack @ben_aronowicz
We got a good response to our Admin Assistant job posting on PDXPipeline – better than we expected based on previous job searches via different sites. Within about a week, had several well-qualified leads, started interviews right away, and just had an offer accepted 11 days after our ad went live. We will definitely think of PDXPipeline in the future for similar job postings.
Slayde Hawkins
Legal and Operations Manager
MD HQ, the Innovator's EMR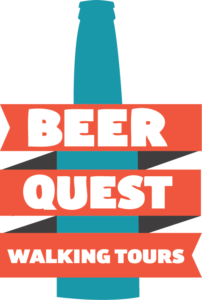 We've been able to recruit some of the best talent for our company thanks to the PDXPipeline team and network. Posting a job announcement is extremely easy and you get results.
We seek talent who have solid roots here in Portland, and PDXPipeline is a channel that has helped us meet these candidates as we grow our small business. We can't recommend this resource and network enough!
Jessie Bond
General Manager & Chief Strategy Officer
BeerQuest Walking Tours w:
beerquestpdx.com
Maybe I've been in Portland too long, and maybe the go-local mentality is overstepping its boundaries in my life, but, in my experience, the smaller and more local the job posting, the higher the chance of hearing back. During my first stab at job hunting, I only used huge job-posting sites like Monster and Indeed. It felt like I was sending out dozens of applications into an abyss of outdated, month-old postings with no real prospects within my reach. I heard back from a grand total of none of the companies I applied to. At some point, I stumbled upon a local event-listing website called pdxpipeline.com that happened to have a job postings section. Thanks to their

timely and comprehensive listings

, my success rate with hearing back increased drastically.
Source: 9 Lessons I Learned From Having 4 Jobs In 18 Months; The Financial Diet, February 10, 2016