Culmination Brewing Company Taproom Now Offering Delivery & Take Out in NE Portland | Cans & Crowlers, Food Pickup on Saturdays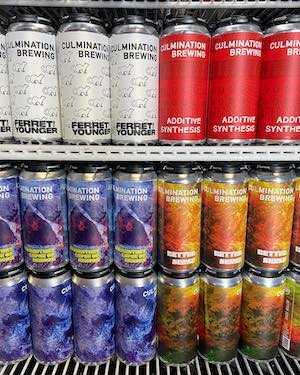 Culmination Brewing Company
Monday-Sunday 12-6pm
More info: culminationbrewingshop.com
Culmination
2117 NE Oregon St, Portland, OR 97232
Culmination is a locally driven brewery focused on innovation and collaboration. Where great beer and community can be brought together in one concept, under one roof.
Beer Delivery Thursdays and Fridays in Portland and Beaverton, Food Pickup on Saturdays.
We are currently offering beer to go from our taproom. Cans and Crowlers available.
32 ounce crowler's are only $8 for any beer! Check out our website for all available beers, merchandise, and specials.