Artists Repertory Theatre Presents The Hombres @ Portland Center Stage | A Nuanced Look at the Complexity of Male Friendships
From our sponsors: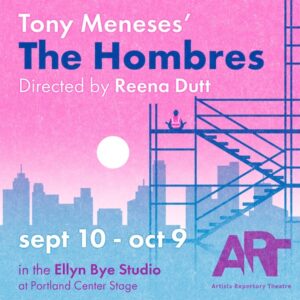 The Hombres
September 10-October 9, 2022
Wednesdays-Sundays
Starts at $20 | All Ages
More info: artistsrep.org
Portland Center Stage: Ellyn Bye
128 NW Eleventh Avenue, Portland
Set in New Jersey, The Hombres offers a delicate, funny exploration of masculinity and intimacy of male friendships. Three Latino construction workers are drawn to the yoga studio, initially by voyeuristically watching women in classes from their job site next door. Gradually, their curiosity draws them in, one by one, to private, after-hours classes with the gay instructor whose sexual orientation challenges their machismo and sense of self. A laugh out loud, fresh, nuanced look at the complexity of male friendships through the lens of the machismo culture.