Alchemy Jeweler Features Carefully Curated Selections & Designs in NW Portland's Pearl District | Expert Goldsmith, Restorations & More!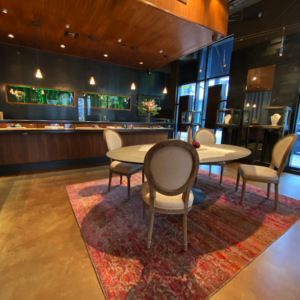 Alchemy Jeweler
More info: alchemyjeweler.com
Location: 1102 NW Lovejoy St, Portland OR 97209
Alchemy.
Your Premiere Jewelry Store & Artisan Goldsmith
Building a league of jewelry enthusiasts for over fifteen years, Alchemy's atelier offers unique treasures and carefully curated selections by extraordinary designers. We hold the artist's vision in high esteem—reveling in fine detail, exquisite craftsmanship, and a strong artistic voice.
As Portland's expert goldsmith, Alchemy also imparts a deft hand in custom design, and select restoration and repurposing of your precious heirlooms. The true value of a piece lies in what it represents. Creating or reclaiming that unique connection is a journey we are honored to take with you.
---
PDX Pipeline Free Community Promotions
This is a FREE local listing provided by PDX Pipeline. Do you have a local business and want a free promotion? Fill out our form here: pdxpipeline.com/local