Beep Beep! Win a Free Car When You Use Freeya! | App Connects Users to Give & Collect Free Stuff
From our sponsors: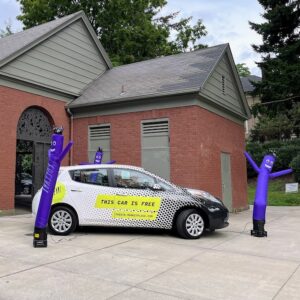 Freeya
Giveaway October 15, 2022
More info: freeya.com/giveaway
Freeya is a new App that helps Portlanders give and get free stuff and we want to give you a free car.
Download the Freeya App in the App Store or at Google Play.
Enter to win by posting and picking up free stuff. It's that simple!
See official rules for details Freeya-marketplace.com/giveaways
The Freeya car is a 2013 all electric Nissan Leaf.