Win Tickets ($80): Yann Tiersen @ Crystal Ballroom | Folktronica, Post-Rock, w/ Charlie Cunningham
We are giving you another chance to WIN a pair of tickets to Yann Tiersen @ Crystal Ballroom on June 9. To win, comment below on this post why you'd like to attend. Winner will be drawn and emailed June 6.
———————————————
From our sponsors: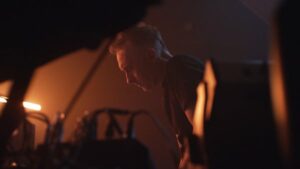 Yann Tiersen
Charlie Cunningham
June 9, 2022
6PM Doors, 7:30PM Show | All Ages
GA $35 ADV, $40 Doors
21+ Balcony $40 ADV, $50 Doors
More info: crystalballroompdx.com

Crystal Ballroom
1332 W Burnside St, Portland, OR 97209
"I think there is a similarity between the infinite big and the infinite smallness of everything,"says Yann Tiersen. "It's the same experiment looking through a microscope as it is a telescope."
This exploration of the micro and the macro has permeated through much of Tiersen's career, as an artist capable of vast expansiveness as often as he is intricate detail. This multifaceted approach can be heard in the stirring piano minimalism of 2016's EUSA, to the full band intensity of albums such as Infinity and Skyline-not to mention earlier albums such as Le Phare, filled with idiosyncratic compositions and a variety of textures.
However, Tiersen is not one to stick to a formula. For him, context is everything and the context keeps changing. When he revisited his own back catalogue on 2019's Portrait, this was not an exercise in nostalgia, rehashing past glories or an attempt to repeat previous ways of working. It was about re-contextualising his own work. "The purpose of revisiting and playing live some of my previous stuff was to gather a snapshot of what I've done and then move to something else and start again,"he says. "It's good to have an endpoint and a sense of reconciliation. The goal was to put everything back in context."
With that chapter now behind him, Kerberis very much a new one in Tiersen's career. One that begins with his most overtly electronic material to date. However, true to Tiersen's nuanced and subtle approach, this isn't a U-turn-like thumping piece of dance music but instead a beautifully textured, highly immersive and thoughtfully constructed electronic world to step inside of. It is both an evolution of what has come before, as well as a new space to explore.On the new album, the piano is the source, but electronics are the environment that they exist within. Tiersen explains,"You may get this intuitive thinking of, 'oh it's piano stuff', but actually it's not. Iworked on piano tracks to begin with but that's not the core of it, they are not important. The context is the most important thing -the piano was a precursor to create something for the electronics to work around."
Charlie Cunningham
Charlie Cunningham may not intentionally have meant the title track of his mostrecent album 'Permanent Way' to resemble a manifesto for personal and creativefreedom, but the words 'You can do what you want / But I'm making my own way in,'speaks volumesfor the way he's gone about his music.
Charlie has relentlessly pursued his art at the expense of more potentially stable vocations, including moving to the flamenco stronghold of southern Spain for over two years. Once back in Britain, a string of EPs quickly won over support from Spotify, before the increasingly dexterous instrumental and songwriting craft behind his 2017 album debut Lines illuminated — rather than contained -the man's intimate,raw, haunting sound, etched by Charlie's gorgeously expressive vocal and the dramatic thrum of his nylon-stringed guitar.
Then came the stunning Permanent Way, his first album on Infectious/BMG, which laughed in the face of 'difficult second album' syndrome and 'acoustic-singer songwriter' imagery with boosted colours and dynamics, while retaining the essence of the man's personable appeal.