Win Tickets ($110): The Wallflowers @ Aladdin Theater | Rock
We are giving away a pair of tickets to The Wallflowers @ Aladdin Theater on September 28. To win, comment below on this post why you'd like to attend. Winner will be drawn and emailed September 19.
———————————————
From our sponsors: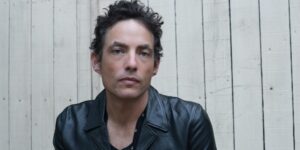 The Wallflowers
September 28, 2022
Doors 7PM, Show 8PM | $55 | All Ages
More info: event.etix.com
Aladdin Theater
3017 SE Milwaukie Ave, Portland, OR 97202
Rock 'n' roll is often hard to define, or even to find, in these fractured musical times. But to paraphrase an old saying, you know it when you hear it.
And you always hear it with the Wallflowers. For the past 30 years, the Jakob Dylan-led act has stood as one of rock's most dynamic and purposeful bands – a unit dedicated to and continually honing a sound that meshes timeless songwriting and storytelling with a hard-hitting and decidedly modern musical attack. That signature style has been present through the decades, baked into the grooves of smash hits like 1996's Bringing Down the Horse as well as more recent and exploratory fare like 2012's Glad All Over.
Even so, in recent years, Dylan – the Wallflowers' founding singer, songwriter and guitarist – has repeatedly stepped outside of his band, first with a pair of more acoustic and rootsy records, 2008's Seeing Things and 2010's Women + Country , and then with the 2018 film Echo in the Canyon and the accompanying soundtrack, which saw him collaborate with a host of artists classic and contemporary, from Neil Young and Eric Clapton to Beck and Fiona Apple.
But while it's been nine long years since we've heard from the group with whom he first made his mark, the Wallflowers are silent no more. And Dylan always knew they'd return. "The Wallflowers is much of my life's work," he says simply.
Plus, he adds with a laugh, "It's pretty hard to get a good band name, so if you have one, keep it."
Good band name aside, that life's work continues with Exit Wounds, the brand-new Wallflowers studio offering. The collection marks the first new Wallflowers material since Glad All Over. And while the wait has been long, the much-anticipated record finds the band's signature sound – lean, potent and eminently entrancing – intact, even as Dylan surrounds himself with a fresh cast of musicians.
Which, the front man is quick to point out, is not all that unusual. "The Wallflowers has always been a vehicle for me to make great rock 'n' roll records," he says. "And sometimes the lineup that makes the record transfers over into touring, and sometimes it doesn't. But my intention is always to make the Wallflowers record I want to make, using the musicians I have beside me."
Dylan's vision has always been the core of the Wallflower's music. How he chooses to express that vision, however, is what makes a song a Wallflowers song. "I usually just let the songs tell me what kind of arrangements they need," he says. "And if they're asking for full-band electric arrangements, then that's what the Wallflowers provide. And I knew I wanted to make a full-band electric record this time out."
For Dylan, Exit Wounds is the next chapter in a career devoted to chasing – and capturing – that magic. "I came up in an era of great rock 'n' roll bands making great music, and it's the way I always imagined I would do it one day," he says. "So that's always been my vision with the Wallflowers – to be a great rock 'n' roll band. And I've worked on it for 30 years now and I still have a lot to say. It's something I started a long time ago, and it's far from finished."