Become an Oregon Winery Owner at Willamette Valley Vineyards | Dec. 31st Deadline
From our sponsors: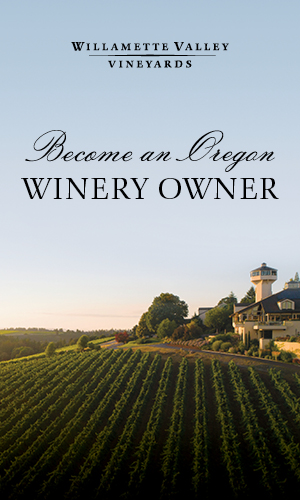 Willamette Valley Vineyards
More info: http://wvv.com/Ownership
Become a Winery Owner in one of Oregon's leading wineries and take part in the fastest growing wine region in America! Owners at Willamette Valley Vineyards earn 25% discount on wine purchases, complimentary tastings, VIP private winery tours and other great benefits! Preferred Stock (NASDAQ: WVVIP) offered at $4.95 per share, 4.4% annual dividend or annual wine credit with 15% more.
Willamette Valley Vineyards is building a new méthode champenoise sparkling wine facility with an underground aging cellar and biodynamically-farmed vineyard in the Dundee Hills (opening 2022). At Bernau Estate, you will enjoy Oregon-inspired hospitality with wine and food pairings, stunning views, educational tours and beautiful gardens for you to explore.
Learn more and make an investment at wvv.com/Ownership. For questions, please call the winery at (503) 588-9463 or email [email protected].
Founded in 1983 by Oregon native Jim Bernau, Willamette Valley Vineyards has grown from a bold idea into one of the region's leading wineries, earning the title "One of America's Great Pinot Noir Producers" from Wine Enthusiast Magazine. All of the vineyards have been certified sustainable through LIVE (Low Impact Viticulture and Enology) and Salmon-Safe.