St. Honore Sunday w/ Pix Patisserie | Large & Individual Sizes Available For Takeout, Order Now!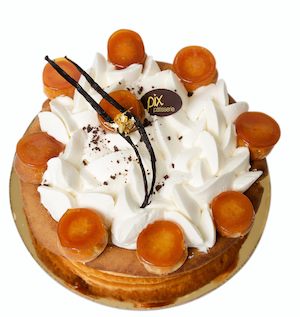 St. Honore Sunday
April 26, 2020
Noon-5p | Individual $12.50
More info: Facebook
Call 971-271-7166 or email [email protected] to advance order.
Pix Patisserie
2225 E Burnside St Portland, Oregon 97214
St. Honore Sunday! I've had many requests for our St. Honore for take out, so I'm making a batch this Sunday. Large and individual sizes available.
St. Honoré
One could find this gâteau in 1840 in France. 178 years later you can find it in Portland. Puff pastry, caramelized cream puffs, Grand Marnier pastry cream and vanilla bean crème chantilly.
Individual $12.50