Sock Dreams Shop Now Open on Mississippi Avenue in North Portland | Top-Selling Styles Including Stripes, Thigh High, Leg Warmers & More!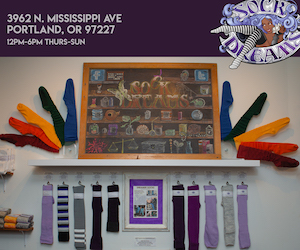 Sock Dreams
Thursday-Sunday Noon-6p
More info: sockdreams.com
Location: 3962 N Mississippi Ave. Portland, OR 97227
Sock Dreams Shop has just reopened on Mississippi Ave!
Visit our shop for a selection of top-selling styles from SockDreams.com and some dreamy shop exclusives! We missed you, Dreamers!
---
PDX Pipeline Free Community Promotions
This is a FREE local listing provided by PDX Pipeline. Do you have a local business and want a free promotion? Fill out our form here: pdxpipeline.com/local