Slow Fox Chili Parlor is Open in Downtown Vancouver | Ribs, Meatloaf Sandwich, Corn Bread & More!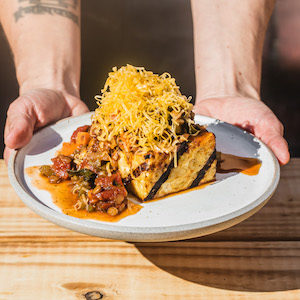 Slow Fox Chili Parlor
Mondays 11am-2pm
Thursdays – Saturdays 11am-7pm.
More info: slowfoxchili.com
Slow Fox
108 E 7th St suite b, Vancouver, WA 98660
Slow Fox is a small kitchen with a walk up window in the heart of downtown Vancouver. Their menu features a variety of chilis, ribs, vegetable sides, cornbread, and a great meatloaf sandwich. They focus on slow-cooked, comfort food accommodating many preferences and dietary restrictions.
We are open for take-out, delivery, and outside seating Monday 11am-2pm and Thursday – Saturday 11am-7pm. Closed Sundays. You are also welcome to order online (slowfoxchili.com) or call ahead for pick-up (360)721-0634. Come check us out!