Sketch Comedy Duo The Aces Features Lives of the Party @ The Siren Theater | "Comedy for Smart People," 10th Original Show
From our sponsors: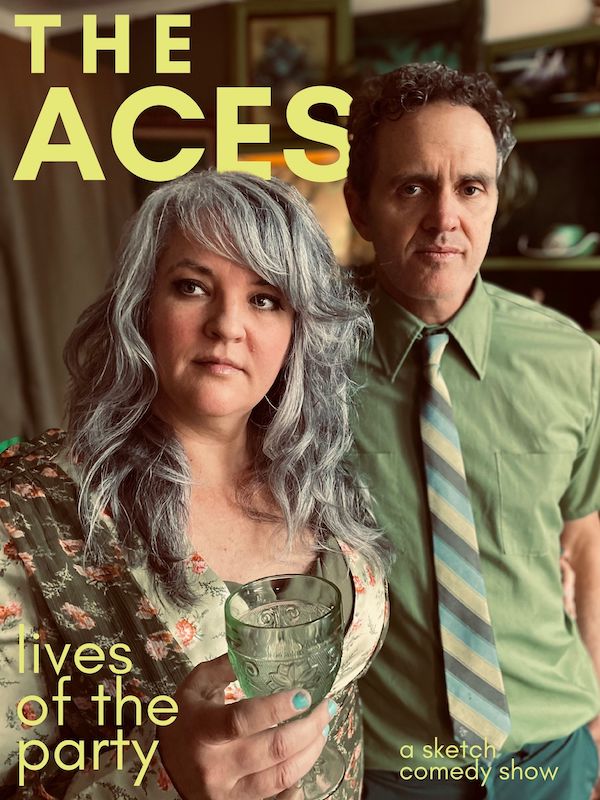 Lives of the Party
March 18-19, 25, 2022
7:30PM Doors/ 8PM Show
$15 ADV/ $20 Doors
More info: sirentheater.com
The Siren Theater
315 NW Davis St, Portland, OR 97209
Sketch Comedy duo The Aces return with brand new show Lives of the Party
"Christ, I love The Aces."  (Portland Mercury)
"Laugh out loud funny." (Willamette Week)
"Very good at what they do." (Oregonian)
The Aces are a sketch comedy duo comprising Shelley McLendon and Michael Fetters who have been doing their thing for over 10 years. You've seen them at the Chicago Sketch Fest, The Portland Mercury's Undisputable Geniuses of Comedy, the Portland Sketch Fest and in just about every theater in Portland. Their brand of sketch comedy is subtle, physical and surprising – I Love Lucy meets Wes Anderson, David Attenborough nature documentaries meets Adult Swim,  or as one audience member described:  "comedy for smart people."
In their 10th original show- Lives of The Party- The Aces celebrate not only their 10th anniversary, but also other significant moments of all of our lives. The Aces are gonna be your prom date, sit next to you at church, catch your wedding bouquet… you're gonna leave feeling so good you'll write about it in your Christmas card.
Written and performed by Shelley McLendon and Michael Fetters