Recreating Society Holistic Care Features High Quality Wellness Products | Natural, Pure Botanicals, Herbs, Butters, Tea, Detox, Pickup & Delivery
Recreating Society Holistic Care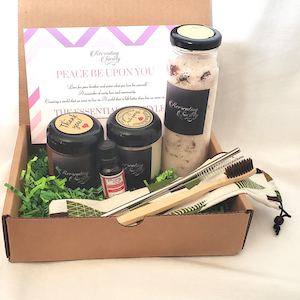 More info: recreatingsociety.com
Free pickup in SE Portland
Welcome to Recreating Society Holistic Care, featuring high quality holistic products infused with natural and pure botanicals. Their goal is to help you remove toxins in your life for a more clear and free space to live.
Incorporating self care in your daily routine. All natural herbs, butters, oils etc to help build your immune system. The products ease healing. Products include bath soaks, body butter, body scrubs. Tea accessories. Eco-friendly products.
Sign up for our newsletter and receive a code for 20% off your first order.
Pickup & Delivery: Outer SE Portland for porch pick up or delivery options
---
PDX Pipeline Free Community Promotions
This is a FREE local listing provided by PDX Pipeline. Do you have a local business and want a free promotion? Fill out our form here: pdxpipeline.com/local