Ray's Ragtime Hollywood Paper Doll Sale Event | 40% Off, Dress DJs Rescue & Gregarious w/ Raffle Buy-in
From our sponsors: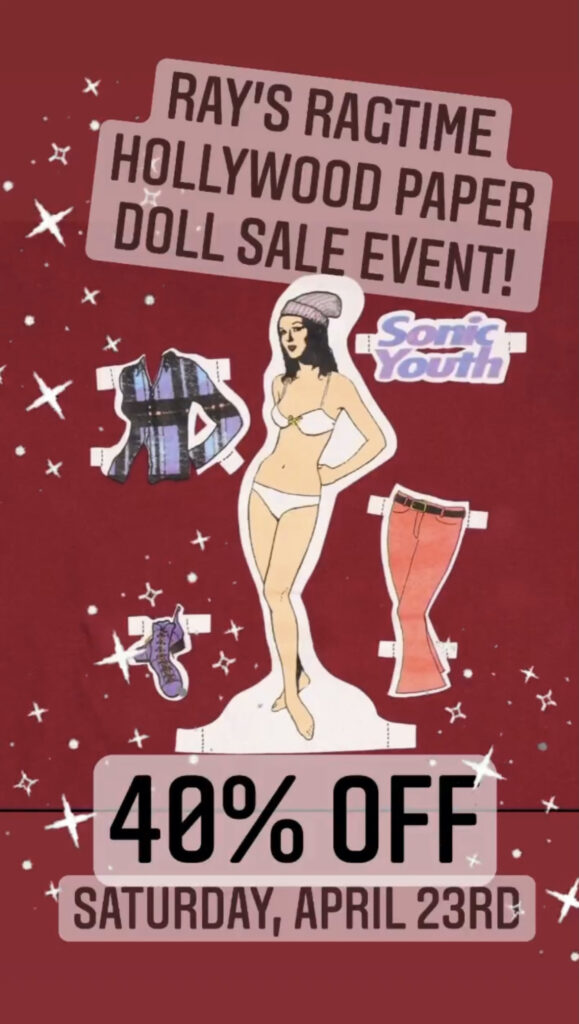 Ray's Ragtime Hollywood Paper Doll Sale Event
April 23, 2022
Open 1-7PM
DJs 2-6PM
More info: Facebook
Location: 4059 NE Sandy Blvd
Rays Ragtime DJ RESCUE & DJ GREGARIOUS are showing up to Ray's Ragtime Hollywood in their underwear!
Hey Ragtimers!! We are fortunate to have two of the best DJs in the biz join us for our major customer appreciation sale on Saturday, April 23RD!
Here are the deets!!
40% off store wide sale!
Refreshments! Hard Seltzer, beer, wine, soda water! Cookies! Cheeses! Meats! Crackers!
$5 or less clearance rack!
RAFFLE!!!!
Zia And Greg are our DJ 'paper dolls' for the day! A $5 entry to our raffle gets you a chance to dress Zia or Greg in one of 6 spectacular retro outfits as they DJ our sale from 2pm-6pm! (Get there early to stuff the raffle box!!) embrace your opportunity to occasionally see them in their underpants whilst getting amazing deals on all Ray's Ragtime items!!
Your $5 raffle entry also gets you a chance to win a $10, $20, $30, $40, or $50 gift certificate! (Winners drawn end of day! 40% off applies to your certificate your chosen day of shopping!!)
Ray's Ragtime loves you!! Come party with us!!