Protectly Presents Respokare Anti-Viral Mask | Inactivates 99.99% of 18 Flu Viruses
From our sponsors: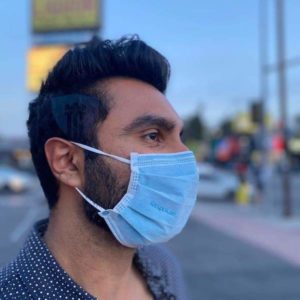 Respokare Anti-Viral Mask
More info: protectly.co
Use Code PDX5 to save an extra 5% off your purchase
RespoKare Anti-Viral Mask inactivates 99.99% of 18 flu viruses, including Coronavirus, influenza type A and B, bird and swine flu, and more. It also defends against measles, SARS, MERS, and other airborne pathogens.
This is the first  and only FDA-Cleared AntiViral mask on the market, and Protectly is one 1 of 3 authorized distributors for it in the USA.
Disposable antiviral surgical mask
FDA-Cleared mask with US patented Active Protection Technology to fend off viruses, bacteria, and fungi for respiratory defense. Made of 100% FDA safe materials.
U.S. Patented 4-layer Innonix anti-viral technology
FDA 510K: K101128
Mild Citric Acid fragrance as part of the formula
ASTM Level 3 (ASTM F2100-19) High-Barrier Protection
Each mask is individually sealed
>98% Bacterial & Particle Filtration Efficiency
Imported from Vietnam
Adjustable metal nose piece
Very High fluid/droplet resistance
Latex-free, dye-free, fiberglass-free, non-toxic
100% Authentic Guarantee