Portland Trail Blazers vs. Memphis Grizzlies in NBA Play-in Round | Where to Watch in Portland

The No. 8 Portland Trail Blazers will play No. 9 Memphis Grizzlies this weekend's play-in round game(s). The Blazers only need one win to advance to the playoffs. Memphis must beat the Blazers twice to advance. The winner takes on the LA Lakers in the first round of Playoffs.
Saturday's game starts at 11:30AM. If the Blazers lose on Saturday, they will play on Sunday at 1:30PM. Below are places to watch in Portland.
——————–
Related Portland Info:
---
Where To Watch Blazers in Portland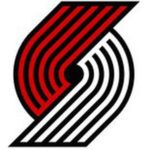 Confirmed: Spirit of 77: 500 NE Martin Luther King Jr Blvd, Portland, OR 97232, (503) 232-9977
Confirmed: Rambler, 4205 N Mississippi Ave, Portland, OR 97217, (503) 459-4049 – OUTDOOR Viewing
Confirmed: Hi-Top Tavern: Address: 5015 NE Fremont St, Portland, OR 97213, (503) 206-4308
Confirmed: Tough Luck, 1771 NE Dekum St, Portland, OR 97217, (971) 754-4188
Confirmed: Landmark Saloon, 4847 SE Division St, Portland, OR 97206, (503) 894-8132
Call to confirm game is showing: The Independent Sports Bar & Grill, 225 SW Broadway #100, Portland, OR 97205, (503) 206-6745
——————–
Blazers Play-in Round Schedule
Saturday, August 15, 2020: No. 8 Portland vs. No. 9 Memphis, 11:30 a.m. PDT (TV on ABC)

Sunday (if necessary): No. 8 Portland vs. No. 9 Memphis, 1:30 p.m. PDT (TV on ESPN)