Pix-O-Matic Presents The French Dispatch Ticket Giveaway @ Pix Pâtisserie | Advance Screening of Wes Anderson's New Film, Movie Swag
From our sponsors: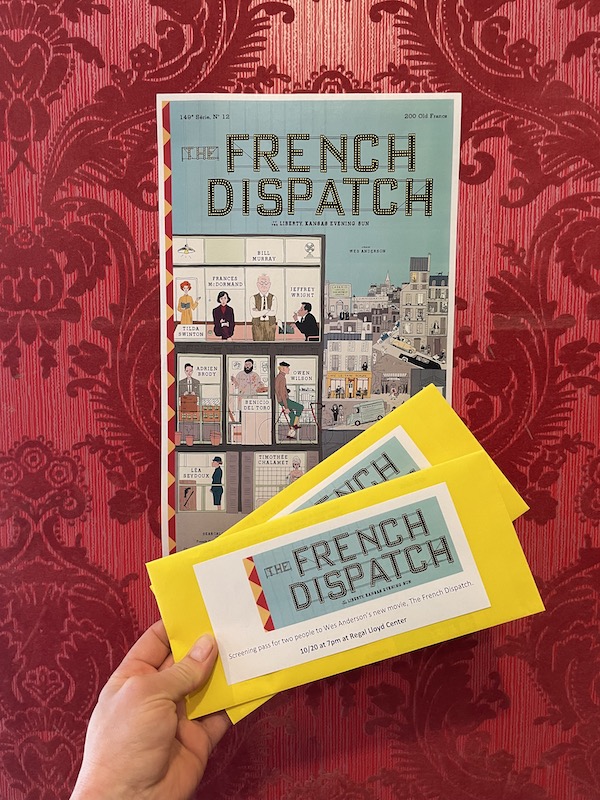 The French Dispatch Ticket Giveaway
Available Starting 10AM, October 14, 2021
More info: pixpatisserie.com
Pix Patisserie
2225 E Burnside St, Portland, OR 97214
View an advanced screening of Wes Anderson's new film, The French Dispatch, October 20th 7pm at Regal Lloyd Center. Get your 2 for $1 passes in the Pix-O-Matic vending machine starting 10AM Thursday, October 14th. We'll be restocking them throughout the day, but when they're gone, they're gone!
But wait! there's more…
In the days leading up to the advanced screening, we'll be offering very chic movie swag for a mere $1 in the Pix-O-Matic, plus free copies The French Dispatch magazine. Follow us on Twitter, Instagram or Facebook to see what we are giving away and when.