PDXWIT Presents: July Virtual Happy Hour Hosted by Catalyte | Leveraging Data for Social Good
From our partners: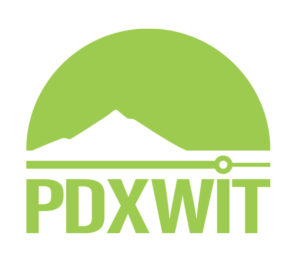 PDXWIT Presents: June Virtual Happy Hour
July 28, 2020
5PM | Free
Register at us02web.zoom.us
Join us for Virtual Happy Hour hosted by Catalyte on July 28th!
It's time to come together again… from the comfort of our homes. This month we are partnering with our friends at Catalyte to host a Happy Hour!
Michele Cunningham, Chief Marketing Officer of Catalyte will tell us more about the company and give a lightning talk about the evening's theme of Leveraging Data for Social Good. The evening will be emceed by PDXWIT Board Member Padmashree Koneti and Executive Director Elizabeth Stock.
We will also have a Virtual Job Seekers Lounge, where attendees looking for career opportunities can connect in real time with recruiters who are hiring! Note that if you want to participate in this feature, we recommend joining PDXWIT slack. We will also have face to face networking at the end of the event for attendees who are interested in participating!
Note there will also be a live ASL interpreter throughout the event.
Agenda:
5:00 p.m. – Zoom Webinar Open/Virtual Networking
5:15 p.m. – Introductions, Announcements + Lightning Speakers
5:30 p.m. – Recruiter Roll Call
5:45 p.m. – Virtual Job Seekers Section via Slack/Face-to-Face Networking in Breakout Rooms
6:30 p.m. – Event ends
Purpose: PDXWIT encourages women, non-binary and underrepresented people to join and stay in tech through mentorship, educational community events and support services for job seekers.
Our events are inclusive. ALL people who support our purpose are welcome.