Pacific Northwest CSA Coalition's June CSA Sales Event | Support Your Community, Health & The Environment
From our sponsors: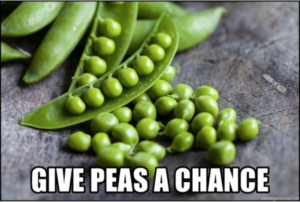 June CSA Sales Event
More info: pnwcsa.org
What can you do to support your community, your health, and the environment, all while eating delicious food?
The answer: Join a CSA!
The Pacific Northwest CSA Coalition announces the Give Peas a Chance sales event. If you've thought about participating in a CSA, now is the perfect time to sign up. The peas are popping, the carrots are coming… make sure your share is locked in!
Not sure if CSA is for you? Every farm has a different CSA program, and we can help you find one that best meets your eating and cooking habits. Start with a small share, or a biweekly share, and give it a test drive.
By signing up for a CSA, you will receive a box of fresh, seasonal, delicious vegetables – and sometimes fruits and other add-ons, depending on the farm. Local farms are beginning to harvest a bounty of produce – and many are welcoming new members! CSA members will receive a box of goodies, weekly or bi-weekly, from June through September (dates differ by farm).
Not sure how it fits into your budget? Many farms accept SNAP, and Double Up Food Bucks can stretch your food dollar even further. Some farms even offer work shares.
Here's what to do:
The farms below have shares available now. Review what they offer on https://www.pnwcsa.org/.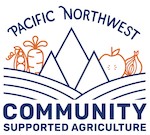 Pick a farm and contact them directly if you have questions, and sign up!
Email us with questions at [email protected].
Blooming Junction
Love farm CSA
Stoneboat Farm
Farm D'Ici
Love Bug CSA
ShahTé Gardens
Farm Punk Salads
Sun Catcher Farms
Heirloom Seedhouse
PK Pastures
Sweetleaf Organic Farm
Little Bear Fox Farm
Red Truck Farm
Totum Farm
Wobbly Cart Farm