Nonnina Monthly Pop Up Features Authentic Tuscan Dinner | Pickup & Delivery, Gluten Free, Topini, Patate Fritte & More!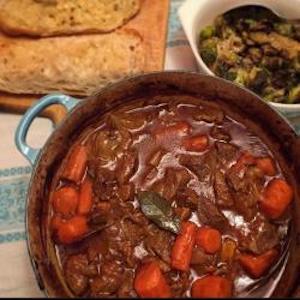 Nonnina Monthly Pop Up
October 6, 2020
Regular $42
Hearty $46
Order at order.fullbellyfare.com
Pickup Location: NE Portland
Transport yourself to Lucca, Italy via your plate and experience the flavors of the Tuscan countryside at your table, once a month, with the help of this little Nonna!
October menu:
~Topini, patate fritte, insalata di cavolo nero e fagioli borlotti~ $42
These thin slices of steak (also called involtini or braciole) are stuffed and rolled with garlic and herbs, and braised in a light tomato sauce with black olives.
The entree will be served with crispy oven fried potatoes with garlic & sage, and a kale & borlotti bean salad on the side. Two generous dinner portions included.
Your meal will come in a foil pan ready to pop in the oven for reheating perfection, or, for an additional $5, your meal will be sent in reusable glass jars.
Pick up & delivery options:
Pick-up is available in the Alberta neighborhood in NE Portland on Monday, October 5 between 5-8pm at Kitchenhood Commissary/Arrow Coffeehouse.
If selecting pickup, directions will be emailed along with your order confirmation.
Please email Lyla at [email protected] with your order request and she will reply with your total and payment options.
Delivery is available on Tuesday, October 6 to customers on any $75 minimum order through Full Belly Fare. Check out the awesome offerings you can add to your Nonnina order for Oct. 6 at this link.
It's recommended to order some rolls (sourdough, paleo or keto) to soak up the pan juices and Giulietti's pignoli cookies for dessert!
---
PDX Pipeline Free Community Promotions
This is a FREE local listing provided by PDX Pipeline. Do you have a local business and want a free promotion? Fill out our form here: pdxpipeline.com/local