New Deal Distillery Releases Special Series of 5-Year Malt Whiskeys | Small Batch, Virtual Tasting, Curbside Pickup, Delivery
From our sponsors: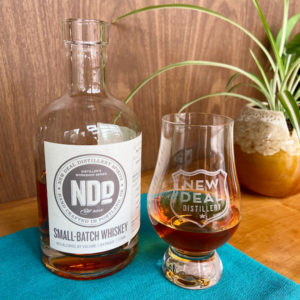 New Deal Distillery 5-Year Malt Whiskey
More info: newdealdistillery.com
New Deal Distillery
900 SE Salmon St, Portland, OR 97214
This fall New Deal Distillery is releasing a series of 5-year malt whiskeys, staggering their debut by offering a new release in September, October, and November. Each small-batch selection explores a different combination of traditional and experimental grains, giving each whiskey in the trio a unique profile.
For fans who are interested in discussing all three Small-Batch Malt Whiskeys, a virtual Malt Whiskey Tasting with New Deal's owner & distiller, Tom Burkleaux, will be hosted in November. Stay tuned to New Deal's social media and newsletter for more information coming soon.
September Release: Single Barrel Barley Whiskey Crafted from a blend of malted and unmalted barley, this small batch release was aged five years in a single 25 gallon barrel. This is the most limited selection in the series.
October Release: American Single Malt Whiskey Our American Single Malt Whiskey has plenty of umami smoke and a lingering finish that's both sweet and smokey.
November Release: Smoked Malt Whiskey This predominantly wheat whiskey incorporates smoked malt to create a dynamic yet balanced profile. You'll find notes of waffles, cherry, tobacco, and camp smoke.
All of our Small-Batch Malt Whiskey can be ordered on our website for Curbside Pickup or delivered via At Your Door.
newdealdistillery.com/
atyourdoor.co/collections/new-deal-distillery