Moments byNorri Showcasing 44 Artists in NW Portland | Unique Gifts, Accessories, Paper Goods, Homeware & More!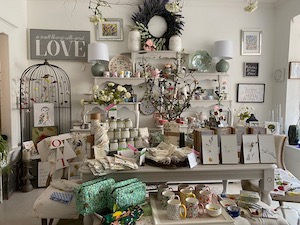 Moments byNorri
Sunday, Monday & Thursday Noon -4PM
Friday- Saturday Noon – 5PM
Save 20% OFF in store shopping
More info: bynorri.com
Location: 728 NW 23rd Avenue, Portland, Oregon 97210
Moments byNorri is a boutique brand known for it's exquisite and meaningful designs by creating details from everyday life.
A beautifully curated collection of 44 local artists from Portland, Oregon and the Pacific Northwest. From unique gifts and accessories, fine pens, custom
invitations, fine stationery, fine paper goods, homeware, glassybaby.
---
PDX Pipeline Free Community Promotions
This is a FREE local listing provided by PDX Pipeline. Do you have a local business and want a free promotion? Fill out our form here: pdxpipeline.com/local