Mississippi Pizza Pub Is Open for Delivery & Takeout in North Portland | Full Menu, Pizza, Gluten Free, Salads, Beer, Wine, Lunch Special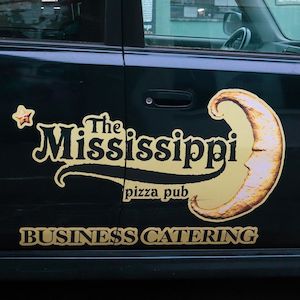 Mississippi Pizza Pub
Open Daily 11a-9:30p
More info: mississippipizza.com
Mississippi Pizza Pub
3552 North Mississippi Avenue, Portland, OR 97227
Mississippi Pizza Pub is open for takeout and delivery from their entire menu including pizzas, gluten free and vegan pizzas, and fresh salads.
They've added a wide selection of beer, wine and soda that can be delivered. They now have their housemade Margarita Cocktail Kit available, too – just add alcohol. There is a new lunch special from 11am to 3pm for pick up only; 12′ pizzas plus a soda for $11!
It's $3.50 for delivery and have a $25 minimum for Delivery and a 3mile Radius.
They offer services through Caviar and Doordash services as well.
---
PDX Pipeline Free Community Promotions
This is a FREE local listing provided by PDX Pipeline. Do you have a local business and want a free promotion? Fill out our form here: pdxpipeline.com/local