Win Big w/ Mido Lotto & The Oregon Lottery | Order & Play Tickets From Your Phone, FREE Ticket for Every Player!
From our sponsors: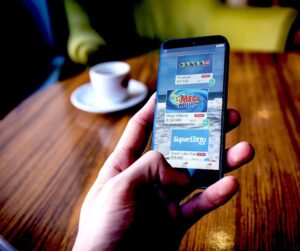 Win Big w/ Mido Lotto
No purchase necessary
Get started at gomi.do
Mobile lottery app is now available to all Oregonians. @MidoLottoApp allows you to safely and legitimately order and keep your Oregon Lottery tickets from your phone! And thanks to this app, you don't have to worry about losing your tickets OR forgetting to claim you prize!
To celebrate their Oregon launch, Mido Lotto is giving every eligible Oregonian a FREE ticket! Just download the Mido Lotto app, and create an account to be automatically entered to win! (No purchase necessary) this giveaway runs through November 29! So don't sleep on this and download the Mido Lotto app today for your FREE chance at winning the lottery!
Mido Lotto (pronounced my-dough) is a convenient, safe and secure way to play the Lottery from your phone – no trips to the store or cash to handle! Winnings are deposited directly into your account (up to $600; for anything greater, the winning ticket is provided so you can claim directly with the state Lottery). Plus Mido Lotto allows Group Play, where players can play in an office pool or with friends/family. Simply order tickets in your Group and Mido Lotto will distribute winnings automatically.
#MidoLotto @MidoLottoApp