John's Marketplace Open in SE & SW Portland | One of Oregon's Largest Beer Selections, Patio, Food Carts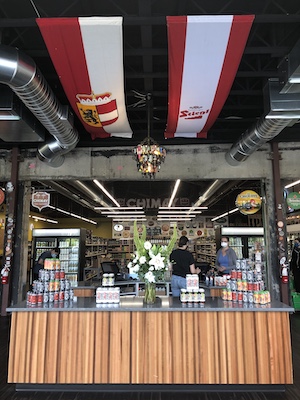 John's Marketplace
11AM-7PM
More info: johnsmarketplace.com
Locations:
3560 SE Powell Blvd, Portland, OR 97202
3535 SW Multnomah Blvd, Portland, OR 97219
The candy store for beer people! We provide one of the largest selections of beer on the west coast. We also have a wide selection of wine, cider and other alcoholic beverages. We have a cabana bar where you can get a draft beer while eating out at our amazing food carts next door or you can sit out on our back patio with draft service as well. If you like a drink in our cooler you can also have us pour it so you can enjoy it while shopping around.
Mixed 6 pack of beer gets a 5% discount
Mixed 6 bottles of wine gets 10% discount
You can buy anything in singles as well!
---
PDX Pipeline Free Community Promotions
This is a FREE local listing provided by PDX Pipeline. Do you have a local business and want a free promotion? Fill out our form here: pdxpipeline.com/local