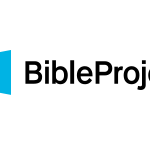 Website BibleProject
About this Role
As our Videographer / Editor, you will serve alongside the Brand Team to bring BibleProject's storytelling and content to life across the digital video ecosystem. Your core area of focus will be our Classroom product. You will help support pre-production, production, post-production, and system operations related to video and audio for Classroom. You get to shape content daily by collaborating with other members across the organization including directors, product owners, producers, designers, illustrators, animators, and developers. To be successful you need to be a self starter, produce quality work, love collaborating, and understand non-linear editing workflows.
Most importantly, you will bring your skills and experience to help further our mission of helping people experience the Bible as a unified story that leads to Jesus.
What You'll Be Doing
Responsible for shooting and editing content for our Classroom product.
Operate camera and other video/sound equipment as needed.
Implement project vision in post-production through creative editing, audio, and motion graphic design.
Contribute constructive ideas and overall organizational video strategies in team meetings.
Create set designs utilizing professional lighting techniques and audio standards.
What We Are Looking For
3+ years of experience in professional video production.
Technically proficient and experienced with video/audio technologies like:

Apple Editing Suite (FCPX, Motion, Logic, etc.)
Black Magic Design
Red Digital Cinema
UAD Apollo

Experience with typical production protocol and etiquette when dealing with talent.
Creative problem solver with a track record of completing projects on time.
Ability to implement direction and feedback from producers and other team members.
Experience working in a collaborative environment.
An understanding and/or appreciation for BibleProject's content
About BibleProject
Portland, Oregon, Founded in 2014
BibleProject is an educational technology company that produces media to help people experience the Bible as a unified story that leads to Jesus.
We are rapidly growing in the area of multimedia technology. What began with two animated videos now encompasses multiple platforms and products—including over 160 videos. Our website and app serve as connection hubs to our ever-growing library of resources. Classroom, our online learning platform, offers accessible, graduate-level Bible classes. Learn.Bible helps leaders build Bible curriculum for their specific ministries.
These, and all of our supporting products, continue to be completely free to audiences around the world, thanks to the ongoing generosity of our patrons.
Location: Portland, Oregon
Beginning: September 2022
Reporting to: Drew Schinderwolf – Classroom Video Lead
Compensation & Benefits:
Minimum starting salary is $45,000/year

Competitive salary that scales with experience directly related to this role. Top tier in the non-profit market but will not match leading production companies.

Medical, dental, vision, life, short and long term disability insurance for employee and family with premiums covered 100% by BibleProject.
401(k) with 4% employer match.
20 days PTO annually.
Paid sabbatical after five years of employment.
Paid parental leave.
Paid learning stipend.
A culture focused on belonging and thriving.
BibleProject is an equal opportunity employer.
Let them know you found it on PDX Pipeline!