Facilities Administrative Manager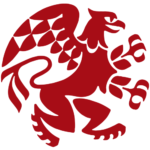 Website Reed College
The Facilities Administrative Manager supports the Director of Facilities Operations in managing department administrative operations. This position is responsible for ensuring the efficient and effective accounting and documentation of capital budgets and coordination with the college business office in order to ensure that facilities data management and accounts payable/receivable are followed. As well, this position is responsible for the front desk operations and key allocation process. This role reports to the Director of Facilities.
Reed College offers an exceptional benefits package, including comprehensive and cost-free medical and dental insurance for you, and a 60% discount on medical and dental insurance for your dependents, 403(b) retirement plan with 10% employer contribution (after one year of service), educational assistance for employees and their children, 22 days of paid vacation, paid holidays, half-day Fridays in the summer, and many other campus amenities. This is a full-time, exempt role with work hours of 8:00 a.m. to 5:00 p.m. with a one hour unpaid lunch. Salary for this position starts at $60k-$65k  per year. This is an in person, on campus position.
Who You Are
You have 3 or more years of experience with accounts payable/receivable or other administrative experience that includes detailed and accurate creation and updating of spreadsheets and use of technology to organize information.
You have strong time management skills; you are organized and meet your deadlines
You enjoy being the person on the team who manages the minutiae.
You always provide excellent customer service and can effectively work in stressful situations. -You are an empathetic and effective communicator. You can work collaboratively across multiple departments.
Your relationships to both internal and external partners are important to you.
You are a systems thinker and are always thinking about ways to get the work done faster and with fewer errors.
You are personally committed to equity and it shows in your work..
You yourself contribute an important aspect of diversity to your work team.
You lean into challenges and change. You are flexible and creative.
You love technology. You are an early adopter of the newest tech.
You prefer a team environment at work, rather than working alone.
You don't hesitate to roll up your sleeves and pitch in, even when it's not your job.
What You'll Do
Provide administrative support for division operating budgets and capital projects. Tracks and documents Facilities expenditures, accounts payable and receivable for all budgets across fiscal year cycles.
Provide executive assistant support to the Director of Facilities, assisting in the preparations of spreadsheets, presentations, communications and in organizing department policy and procedure.
Responsible for tracking ongoing capital and other Facilities projects accounting;  reporting on expenses in coordination with the college Business Office.
Provide  training, leadership and supervision to the Administrative
Coordinator and student workers.
Coordinate with the Maintenance Operations Manager on the processing of campus maintenance requests and assigning work to the appropriate facilities staff.
Responsible for all key coordination on campus, storage, assignment, distribution..
Coordinate with other departments to support campus events, student move in/move out, long term and short term facilities capital requests and subsequent documentation.
Proactively identify process improvement opportunities.
Let them know you found it on PDX Pipeline!