Licensed Massage Therapist
Full Time
Applications have closed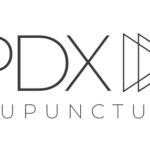 Website PDX Acupuncture
Job description
Licensed Massage Therapists please take a moment to read this unique and fulfilling position~
If you are looking for something more focused and integrative this is the position for you.
We have a lot of long-term and repeated clients.. so you have the opportunity to be part of a team that helps transform their health for the long term.
No need to overwork your body to relax your patient enough to receive the therapeutic work that you love doing.
The patient is fully relaxed and in AcuLand when you start your massage, so you are able to go straight into the therapeutic work that gives you a great sense of accomplishment. You get to add your magic into the patient's experience and it's very gratifying work!*
There are breaks between patients to chart, eat, turnover the rooms etc. It is a fast, fun pace. Our staff is respectful, kind and great at what they do!
We are opening a NE location in September and are hiring LMT"s to work along with the acupuncturist and also perform solo massage to patients on a separate shift.
We WILL TRAIN you to do cupping, moxa, and Cosmetic acupuncture massage.
*Our current LMT's are ready to chat you up about their experience with this unique position to help you understand it deeper and learn about the gratification it can bring.
PDX Acupuncture is a busy integrative acupuncture, massage, functional nutrition, and cosmetic acupuncture clinic downtown. We specialize in helping humans feel and look their best on the inside and outside. Our focus is pain management (chronic, acute, MVA, sports medicine primarily), cosmetic acupuncture, micro-needling, and overall well-being. Our clinic is unique in that each treatment comes with 30 minutes of therapeutic massage after acupuncture from an LMT.
That could be you!
We have utilized these integrative therapies in our clinic for 14 years now and find them extremely beneficial for our patients' needs and continuity of care. So we need an energetic, kind, and smiling face with great hands to come work with us.
We are looking for enthusiastic and reliable LMT's to join our team
Primary needs to work along with the acupuncturist are:
We are opening a NE location and are looking to staff this clinic with at least 4 shifts. Day's and times TBD.
We are also hiring for solo table massage (MVA, WC, cash wage increase to min $45/hour +). Wednesday, Saturday, Sunday, Monday – (time TBD).
Ideally, we would have an LMT work a shift with the acupuncturist AND one solo for 4 X 60-90min table massage. But, we will take a combination of either that may work with your schedule.
We are looking for a person who…
Has a passion for healing with natural medicine, an enthusiasm for acupuncture, massage, and herbal/nutritional therapies. Is punctual, professional, likes to laugh and cry with patients and loves to help others on their path to amazing health.
We have a lot of fun working closely together as a team to help our patients. And we are the only clinic in Portland that does acupuncture and massage combined in this way.
Job description~
Our front office specialist, the acupuncturist and the LMT work very closely as a team to be sure each patient is treated like family from first positive interaction to the kind goodbye.
Be willing to learn the basic in's and out's of the clinic to be able to assist in any stage of treatment.
Perform 30 minute massage treatments after acupuncture, and assist the acupuncturist in the treatment when necessary. We run 3 rooms at a time on the 30-45 min.
Must be able to take direction from the acupuncturist, but be open and willing to add your own magic to each massage. Must be open to feedback, and be willing to share your own, so we can work as a true team in healing for our patients.
1 year of experience is best, or a good sell on yourself if you have less. If you have some experience working with other practitioners, that is a big plus!
Have some experience in working with athletes and pain management and/or the ability to do deep tissue work. This position provides the opportunity to learn how to do cupping, moxa and various types of acupressure or massage. Thai, myofacial and crainosacral savvy LMT's please apply!
This is an EMPLOYEE position.
$32-$65 (includes tips and MVA/work comp wage) an hour to start + tips, and office wage when there are no bookings $16 You get paid your massage wage all day if we are fully booked, which includes your charting and room turnover time.
We will pay to credential you with insurance companies after 3 months and a 1.5-year contract.
You are guaranteed to be paid for your time in the clinic as this is an employee position.
Benefits and perks
Referral bonuses
Commissions option with solo table massage
Friendly and family vibe work environment
Insurance credentialing fee covered if it is up for renewal in the first year (after 3 months)
After 1.5 year of employment – Benefits (reimbursement for health care dollars) and contributions toward CE's with an additional contract.
Other Particulars:
Must have a current license and your own malpractice insurance with slip and fall coverage and fire cupping included
Physical exam by chiropractor required prior to employment per work comp- we want to ensure you are safe and cared for!
We will contact you within one week!
We look forward to learning more about you and how you can contribute to our clinic's growth and our patients' good health!'
Job Type: Part-time
Salary: $32.00 – $65.00 per hour
Benefits:Employee discount
Flexible schedule
Referral program
Schedule:
4 hour shift
Day shift
Monday to Friday
Night shift
Weekend availability
Supplemental pay types:
Commission pay
Tips
COVID-19 considerations:
https://www.instagram.com/p/CG_R-JtBdcH/
Ability to commute/relocate:
Portland, OR 97232: Reliably commute or planning to relocate before starting work (Required)
Experience:
Massage: 1 year (Preferred)
Clinical setting: 1 year (Preferred)
License/Certification:
Massage Therapy License (Required)
Work Location: One location
Let them know you found it on PDX Pipeline!