Spirits enthusiasts for morning Farmers Markets & off-site events
Part Time
Car Required (mileage reimbursed)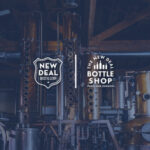 Website New Deal Distillery LLC
Who we are:
New Deal Distillery is a locally and independently owned business, operating in Portland's Central Eastside since 2004. We specialize in craft-made, small-batch spirits made with natural, organic, and locally sourced ingredients whenever possible.
Who you might be:
A spirits enthusiast who happens to be a morning-person or a morning-person who is also a spirits enthusiast.
Maybe you want to transition out of the bartending lifestyle but keep a foot in the beverage industry?
Need a low-stress 2nd job in order to meet some financial goals?
Someone who prefers a job that is mostly outside for your individual pandemic-situation
An outdoorsy person who needs a change from cubicle/work-from-home life
Someone who has farmer/maker/entrepreneurship ideas and wants to get a peek into the life of working the local market community?
Who we need:
A staff member to fulfill the shifts for Farmer's Markets & Off-site events.
Must be 21+ and willing to get their Oregon alcohol server's permit and Multnomah County Health Department issued Food Handlers card (if you don't have it already).
Have a car to drive to the markets, which must accommodate a 5'5″ long tent (you will be reimbursed for mileage and paid for your drive time).
People who like working outside in the fresh air (but under a tent, dressed for your level of climate comfort). A heated vest will be available for loan in the fall/winter.
People who vibe with the community spirit of working alongside farmers, and artisans of all industries.
People who don't mind speaking to the public, and the repetition of important product information.
People who know what it means to conduct end of day paperwork/close-out your till
Bonus points and increased pay (via hourly & tips) for cocktail-bartending experience.
A glimpse into what your shift looks like:
Shifts start between 7am-9am and end between 3-5pm depending on the specific event. (Occasionally in the holiday months and for special seasonal markets and events, the hours will run into the evening).
Shifts are mostly outdoors, but a few are indoors (such as winter holiday markets).
You will start at the distillery, where you will load your car with all of the materials and equipment that has already been arranged and packaged for you, drive to the site, set up your booth, and use your knowledge and passion for local spirits to provide samples, sell bottles, and promote New Deal Distillery and the community of Distillery Row.
After a day of fresh air, and perhaps some fresh food and coffee from a neighboring vendor, you will pack up when the market is officially over and return to the distillery to unload your car. Then, close-out your till, adjust your inventory pars, and repack your kit for the next morning's event if there is one. (If there is no event, then you are scheduled to work in the New Deal Bottle Shop, where you will do all of the same things but indoors at the distillery). Again, you are paid for your drive-time & mileage to and from these events.
Have a shift drink, make a cocktail to exercise your creative cocktailian muscles (and be sure to make another one for sharing with your teammates if you made something you are proud of). We might feature it in our newsletter that goes out to thousands of customers and we will always credit you. It's your recipe, you can take it wherever you go!
Work schedule:
This is a Part-time position, your shift would always be a Saturday &/or Sunday, 6-16 hours a week. Some weekends in the late Fall to Winter do not have markets, so we will discuss this with you so we can decide together if you can/want to work in the Bottle Shop for hours or if you want the day/weekend off.
We book these dates far in advance, and in bundles. We know it can be tough to never have a Sat/Sun off when it is part of your regular schedule. There is flexibility with planning ahead with us.
January & February are the 2 months where all of the markets have limited dates or none at all. Please make sure you know there will be very little work during these months.
Pay: $17-20 depending on experience (plus tips). As mentioned above, the pay and tips go up if you have bartending experience and are able to work a cocktail event.
Thanks for reading this far.
Let them know you found it on PDX Pipeline!