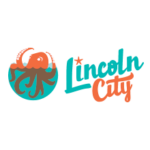 Website Explore Lincoln City
Lincoln City has a great opportunity with the Explore Lincoln City Department as a full-time Marketing Manager! This position will perform a variety of responsibilities; The Marketing Manager will assist the Explore Lincoln City Director in developing and executing marketing initiatives including paid advertising, promotions, social media, online advertising, graphic design, email campaigns and website design/content, all in a manner that is professional and efficient.
Requirements
JOB QUALIFICATION REQUIREMENTS:
MANDATORY REQUIREMENTS: Four-year degree or work experience equivalent in marketing, public relations, business or a related field preferred.
Working knowledge of tourism marketing, including market trend analysis, graphic design, media relations, search engine marketing, website administration, and social media promotion. Demonstrated excellent written and verbal communication.
Ability to work in team environment in a leadership capacity.
SPECIAL REQUIREMENTS/LICENSES: Oregon Driver's License with good driving history.
DESIRED SKILLS & EXPERIENCE: Working knowledge of databases and list management. Ability to communicate with technical staff to efficiently solve problems. Previous supervisory skills in a marketing and/or union environment. Track record in integrated social media marketing including blogs, blog relations, Facebook, Google analytics, mobile applications and similar media skills. Familiarity with PhotoShop, InDesign, Illustrator, Dremaweaver, WordPress, HTML and CSS coupled with the ability to use these and similar tools to accomplish minor projects and fixes.
Summary
PURPOSE OF POSITION: The Marketing Manager will assist the Explore Lincoln City Director in developing and executing marketing initiatives including paid advertising, promotions, social media, online advertising, graphic design, email campaigns and website design/content, all in a manner that is professional and efficient.
ESSENTIAL DUTIES AND RESPONSIBILITIES: At the direction of the Explore Lincoln City Director, this position will provide support to ELC contractors and staff as follows:
Provide initial review of staff work on marketing programs, providing recommendations to ELC Director;
Work to enhance productivity, efficiency and quality of the marketing team.
Help identify tools and training that will enhance the performance of the department
Participate in the annual budgeting process by providing reports and other operations and maintenance expenditures information to the Department Head.
Supervise the Administrative Assistant position, to include guest interaction at the front desk and industry communications.
Provide adherence by division to all City and departmental personnel policies and procedures, applicable employment laws and contractual provisions, purchasing guidelines and overall operations within budgetary restrictions, including reviewing and approving employee payroll in compliance with Union contract and legal requirements.
PROJECT MANAGEMENT:
Manage the Explore Lincoln City website, mobile applications, and other electronic media, working with the Director on content and strategy.
Execute strategies to build brand, generate leads and capture user data.
Develop a good understanding of our demographic, their profiles and why they visit.
Make functional and design recommendations for site and execute them where possible – work with outside agencies for programming, content development and design if needed.
Manage internal and external marketing and website analytics. Communicate marketing data to the Financial
Coordinator for analysis and incorporation into reports and presentations.
Work with the Administrative Assistant to manage the calendar of visitor events and the calendar of community events.
Work with the Administrative Assistant on communications to industry stakeholders.
MARKETING
Work with the Director to develop creative work plans for projects involving the Explore Lincoln City marketing agency and provide the agency with the materials and guidance needed to execute projects with minimal revisions.
Manage integrated marketing programs by presenting recommendations to the Director, specifically on how best to coordinating digital marketing, social media, public relations and traditional media in a strategic manner.
Become expert in utilizing SEO to develop awareness and generate qualified website traffic.
Become expert in consumer research and make recommendations to the Director on how best to identify and collect key metrics.
Stay current with social media and other electronic marketing trends.
Coordinate with the Content Manager in social media as a communications channel with visitors.
Work with the Director and Content Manager to develop effective online marketing campaigns.
Work with the director to manage and execute the ELC media plan including public relations, print advertising strategies, online advertising, social media, consumer promotions, and all other aspects of marketing.
OTHER
Drive City owned Vehicles
Graphic design experience preferred.
AUXILIARY JOB FUNCTIONS: Assist ELC staff to ease workload and compensate for staffing shortages as needed. Must be able to deal with change and handle other essential tasks as assigned. Maintain proficiency by attending training and meetings, reading materials and meeting with others in areas of responsibility. Maintain work areas in a clean and orderly manner.
PHYSICAL DEMANDS OF POSITION: While performing the duties of this position, the employee is frequently required to sit, stand, communicate, reach and manipulate objects, tools or controls. Duties require visual acuity and depth perception due to computer work.
Duties involve moving materials weighing up to 30 pounds. Manual dexterity and coordination are required over 50% of the work period while operating standard office equipment such as computer keyboard and telephone as well as performing other duties related to planning and hosting events.
WORKING CONDITIONS: Usual office working conditions. The noise level in the work area is typical of most office environments with telephones, personal interruptions and background noises. Work is also subject to public scrutiny and comment which must be managed professionally and graciously.
SUPERVISORY RESPONSIBILITIES: Supervision of one FTE.
SUPERVISION RECEIVED: Works under the general supervision of the Explore Lincoln City Director.
Let them know you found it on PDX Pipeline!