Clackamas Housing Specialist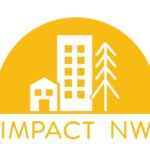 Website Impact NW
At Impact NW, our mission is to prevent homelessness because we believe in the fundamental right to a beautiful life. That means the stability and peace that come with basic human needs being met. More importantly, it means a life filled with opportunity and community support, especially for Indigenous, Black, Brown, Melanated, Immigrant, and Asian people. 
We are driven by our values and we hope you see yours reflected in them: 
Put people first 
See the beauty in people 
Promote peace
Find a way 
Department: Housing Safety Net 
Pay Rate: $21.97-22.47/hr. — plus language differential (if applicable) 
Hours:40 hours per week, non-exempt 
Location: Clackamas County and Dancing Tree Family Center, Portland OR
Position Description: The supportive Housing Program is a housing case management program that focuses on Supportive housing, which means affordable housing combined with ongoing services to support families/ individuals who are experiencing homelessness in achieving housing stability and personal wellness. 
As a Supportive Housing Specialist, your main role is to ensure the families you will be working with remain in permanent housing long-term either through on-going housing subsidy and support or by "graduating" from rental subsidy and/or intensive case management. 
At Impact NW we believe that just like food, housing is a necessity and therefore a human right. The ideal candidate for this position understands that prioritizing housing for their families is the first step to improve their quality of life, has lived or work-related experience working with families/individuals who are experiencing poverty/homelessness, and believes in creating equal opportunities for Indigenous, Black, Brown, Melanated, Immigrant, and Asian communities. 
Job Responsibilities:
Identify and leverage existing individual/family strengths, expertise, and assets through a strength-based assessment.
Create an Individualized Action Plan for each household, including wraparound services, which are determined by participants and focused on housing success.
Ongoing and regular meetings between the case manager and program participant to plan and evaluate progress as defined by the participant.
Assistance responding to RLRA requirements including inspections and paperwork completion.
Act as a landlord contact and assist in landlord relationship development.
Regular communication with the tenant and property management.
Early intervention and support to address issues that could jeopardize housing stability
Problem solving and crisis management.
Connection to independent living supports and/or provision of life skills training, as needed.
Connections to education and employment opportunities.
Assistance, or connections to assistance, with applying for SSI/SSDI, using the SOAR model, and other benefits, when appropriate. Appropriate use of flexible funding to support housing stability and wellness goals.
Assistance with house cleaning and unit maintenance as needed to ensure lease compliance.
Coordination and connections with other supportive services as needed.
Plan to "graduate" from housing subsidy and/or intensive housing case management services, as appropriate.
Requirements and Qualifications:
Lived or work-related experience working with families/individuals experiencing poverty and homelessness; as well as commitment to support Impact NW's mission and values.
Experience in working with clients who identify having mental health, addiction/recovery, and other long-term disabilities.
Demonstrated ability to effectively work within a strength-based, integrated family support service delivery model.
Education on tenant and landlord rights and responsibilities.
Personal transportation and a valid driver's license with acceptable driving history.
Ability to travel efficiently in urban and rural areas and between multiple counties.
Sensitivity and ability to relate to people from diverse lifestyles and cultures.
Possess good organizational skills and ability to prioritize multiple and varied tasks.
Ability to work independently and be self-motivated.
Good working knowledge of Google Suite and Microsoft Office computer programs.
Proof of COVID19 vaccination status. 
Benefits:
Generous Paid Time Off.
Paid self-care leave.
Employer paid healthcare.
401k with employer matching contribution.
Flexible work schedule.
Let them know you found it on PDX Pipeline!