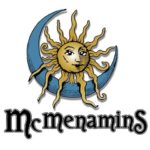 Website McMenamins Power Station
Description of Position:
The Executive Chef is responsible for administering systems for all daily functions of the property kitchens and kitchen staff. Duties will include but not be limited to: managing systems for all food production and execution on property including catering and special events; managing the BOH training program for all kitchens on property via interviewing, staff hiring standards and protocols, employee performance evaluations and training documentation; and managing the maintenance of labor and food cost guidelines while providing assistance and guidance as needed. The Executive Chef will attend department head meetings, facilitate regular staff and manager meetings, manage the execution and extending of the monthly inventory using an inventory control system, and oversee menu and food special development in conjunction with the Food Program. In addition this position will work in close conjunction with the Catering and Sales Department to produce food for catered events occurring on the property. This position must have the ability to work well independently and as a member of a team. Each employee will be expected to perform their job in a safe manner and report any safety concerns to Management. All McMenamin employees will also be expected to keep current on all company events, history, and products. Other duties may occur as assigned.
Requirements of the Job:
Interest in pursuing a career in the culinary arts
Previous management or supervisory experience in a high volume kitchen
Previous culinary experience or education required
Maintain a current Food Handlers card
Excellent organizational and prioritization skills
Proficiency in Microsoft Office (Outlook, Excel and Word)
Flexible schedule required including days, evenings, weekends, and holidays
Ability to work the hours necessary to complete the job
Working knowledge of all company policies and procedures
Essential Job Functions:
Produce excellent food and products for customers
Effective supervision of kitchen staff and all kitchen related operations
Accurately track food costs and complete ordering in a timely manner
Must have a value for diversity and the ability to work with individuals from different backgrounds
Maintain and update order & prep pars from on-hands
Work efficiently & multi-task while meeting deadlines in a sometimes stressful environment
Safely practice frequent heavy lifting and carrying of up to 50 lbs
Work for long periods on feet, including standing, walking, and stair climbing
Work around and with heat sources such as grills, ovens, hot-oil fryers etc.
Work around and with cleaning agents such as bleach and other caustic chemicals
Work around and with knives, slicers, and other sharp objects
Repetitive movements such as pushing, pulling, bending, some stooping and twisting
Fine hand manipulation including chopping, slicing, writing, some typing, picking up small and larger items
Ability to accurately work with numbers and recipe conversions
Ability to communicate clearly including verbal and written skills
Strict adherence to deadlines, product quality, recipes, and food specs
Ability to interact positively with other employees, vendors, departments, customers, and guests
Most importantly, this job requires a positive attitude, a value for diversity, and a commitment to excellent customer service. Each employee is expected to come to work ready to have fun and be a positive force.
YOU MUST BE ABLE TO PERFORM THE ESSENTIAL FUNCTIONS OF THE JOB WITH OR WITHOUT REASONABLE ACCOMMODATION
Let them know you found it on PDX Pipeline!