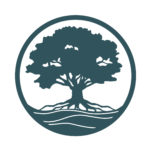 Website Ecology in Classrooms & Outdoors (ECO)
ECO's new Executive Director will lead the 18 year old organization through the next phase of growth and opportunity, including: the development and distribution of curriculum, the sale of 77- acres of land, maintenance and development of partnerships with other nonprofit organizations, and growth of staff – existing and new – as we identify and address the needs of our students and teachers.
Fortuitously, prior to the pandemic, ECO had begun adapting curriculum to additional formats that would be useful for our students and teachers, including free online curriculum and a subscription-based online curriculum. These offerings were valuable during the pandemic and the organization aims to scale up to continue reaching teachers and students outside our existing geographical service area. As pandemic restrictions eased, ECO educators returned to the classroom and field to work with students in-person. In-person instruction is available to students in grades K-12. All lessons align with educational standards, and support teachers in their efforts to educate their students. In addition to online curriculum, and ECO Educator-led in-person instruction, the organization offers Elementary Place Based Units (aka Elementary Units), which are ecology-focused curriculum kits that include activities in not only science, but math, language arts, art, and social studies. Elementary Units are available for teachers or other organizations.
During the pandemic the organization spent a good deal of time developing and updating internal policies and procedures. The staff and Board of Directors are presently finalizing our next three-year Strategic Plan, which includes a flatter organizational structure and shared leadership amongst the Executive Director, the Program Director, and the Development Director (to be hired). The new Strategic Plan prioritizes JEDI (Justice, Equity, Diversity and Inclusion) across the organization, but especially in the further development of our staff and in formulating partnerships to support other organizations, and our work, in our community. The anticipated sale of the 77-acres of land gifted to ECO in 2020 provides the organization with a unique opportunity to invest in ourselves and our community. The sale of the land may result in the establishment of an endowment fund, or other vehicle to provide on-going support for ECO. In addition to aforementioned areas of focus, the Executive Director serves as the face of the organization in the community, leads the staff, regularly communicates with partners and donors, and has an active understanding of programs
Priorities for the Executive Director
Manage day-to-day operations
Oversee all staff (6 employees, 1 contractor) and interface with service contractors (3); directly supervise communications and web development staff
Set and meet realistic financial goals; Manage funds
Support program team in advancing newer curriculum offerings to diversify and grow revenue streams
Ensure new procedures are effective, and adapt when necessary
Represent ECO in the community by attending events, partnering with other organizations and engaging with funders and donors
Prioritize an internal atmosphere of trust and respect amongst staff, board, and volunteers -while working without the benefit of an office
Work closely with the Board of Directors to lead the organization and grow the board
Set and lead short-term SMART goals through the implementation of the larger Strategic Plan framework
Required Skills
Nonprofit leadership experience
Fundraising experience
Project management experience
Ability to learn and utilize organization's internal tools (DonorPerfect, Google Drive, Google Suite, Monday.com, ADP, Google Meet, Zoom)
Preferred Skills
Sales management and distribution
To apply, please submit your resume and answers to the following questions to [email protected]:
Please share one example of successes you have had in developing an organizational partnership.
Please share one example of success you have had in obtaining significant funding.
What does an equity framework mean to you? Can you describe a time when you have advanced equity?
How do you maintain boundaries for yourself and others in your work?
About Ecology in Classrooms and Outdoors (ECO)
Founded in 2005 by environmental educators, Sarah Woods (presently Program Director) and Bethany Shetterly Thomas (presently Interim Board President), ECO works to connect young people to the world around them. Education programs are delivered in classrooms, schoolyards, nearby parks and field trip locations. Students in grades k-12 participate in standards-aligned lessons, in habitat restoration, and in climate action projects during their school day. Over the past several years ECO has developed free online curriculum, educational games for purchase, an online subscription-based curricula, and Elementary Units incorporating science, math, language arts, and more into curriculum kits for teachers to purchase or rent and use in their classrooms. In 2020, ECO was gifted 77 acres of undeveloped land off Skyline Blvd. The organization is presently in the process of ethically selling this land, with intentions to establish an endowment or other vehicle to provide on-going support to the organization. The organization is poised to move to the next level, and we seek a strong and empathetic leader to help us get there.
Let them know you found it on PDX Pipeline!