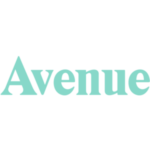 Website Avenue
Classification: Full-Time, Exempt
Location: Virtual/Remote/Portland, OR
Salary Range: $40,000 – $60,000, based on experience, plus benefits
About Avenue
Avenue is a Portland-based digital marketing agency committed to using business as a force for good. We amplify the impact that purpose-driven companies have in the world through results-led digital marketing.
We believe happy employees = quality work and happy clients. Expect a collaborative, team-focused environment where you'll have the opportunity to self-start, bring new ideas to the table and support our dedication to expertise in the fast-paced digital marketing world. Our three core values — build community together, fearlessly do what's right, and leave it better than you found it — are in all of the work that we do.
And, as a Certified B Corporation® and Best for the World™ company, we're proud to be part of a global movement of people using business as a force for good. The rigorous B Corp certification process is a commitment to our employees, clients, and community to hold our company to higher standards of social and environmental impact, transparency, and accountability.
Your Role
As the Digital Specialist at Avenue, you'll own the execution of digital marketing efforts for our clients across Avenue's three core service pillars: Search Engine Marketing (SEM), Search Engine Optimization (SEO), and Social Media.
Who are our clients? Think B Corps, non-profits, and values-aligned companies who are doing their part to make the world a better place. You'll lead SEM, SEO, and social media strategies for them, accomplishing day-to-day tasks like copywriting, daily pacing, campaign management, content scheduling, reporting, and account management.
You're highly skilled and up-to-date on digital marketing trends and can manage paid marketing campaigns across multiple platforms with ease. You're confident in analyzing data and can communicate that data to clients. You're a self-starter and strategic thinker. You're a collaborative worker, communicating easily with internal teams to execute on client strategies and internal projects.
Above all, you have a learner mindset and are excited to grow!
This is a salaried, exempt creative professional position that reports to the Director of Strategy.
Your day-to-day duties 
Lead the day-to-day execution of client marketing efforts across Search Engine Marketing (SEM), Search Engine Optimization (SEO), and Social Media.
Lead paid campaign strategy and management across Google Ads, Microsoft Ads, Facebook Ads, and more.
Lead SEO strategy and implementation using tools like Google Search Console, Bing Webmaster Tools, Screaming Frog, Ahrefs, SEMrush, Moz, and more.
Analytics and performance reporting using platforms like Google Analytics, Google Tag Manager, Google Data Studio, etc.
Lead client meetings, calls, and strategic planning sessions.
Produce client strategy deliverables, campaign documents, meeting agendas, and notes.
Exceptional communication with internal team members and partners.
Assist with other duties as assigned.
Works independently with minimal direction; uses own professional judgment and discretion in decisions of importance to Avenue and its clients; performs creative work directly related to Avenue's clients.
Experience we'd like to see* 
Agency or professional background in digital marketing (SEO/SEM), social media or advertising.
Paid advertising strategy and management with Google Ads, Microsoft Ads, Facebook Ads, etc.
Proficient in copywriting with experience developing copy for digital ads and/or social media posts.
Skilled in analytics and website optimization platforms and tools, such as Google Analytics, Bing Webmaster Tools, Ahrefs, etc.
Google Analytics, Google Ads, Microsoft Ads, and Facebook Blueprint certifications are a plus.
Excellent writing, communication and analysis skills — especially when communicating performance and data to clients.
Proven ability to manage multiple projects at once and prioritize tasks to consistently meet internal and external deadlines.
Ability to work, problem solve, and innovate autonomously and with a team.
Experience with project management and communications platforms.
Ability to work within Pacific Standard Time hours.
*You don't need all of these to apply. Studies have shown that women and people of color are less likely to apply for jobs unless they believe they meet every one of the qualifications outlined in the job description. Avenue encourages candidates to apply even if they do not meet every desired qualification listed above.
If there is anything we can do to accommodate you to be able to participate fully in the recruitment or interview process, please let us know in your cover letter or by emailing [email protected].
Commitment to Diversity and Anti-Racism
Avenue is an Immigrant and Black, Indigenous and People of Color (BIPOC) owned and operated digital marketing agency. As a certified Minority Business Enterprise (MBE), Women Business Enterprise (WBE), Emerging Small Business (ESB) and Certified B Corporation®, Avenue is committed to diversity, equity, inclusion and anti-racism across all facets of our business, and we continue to do the work to address systemic racism. We believe a diverse and anti-racist workforce facilitates conversation and learning, produces personal and professional growth for all of our team members and ultimately allows us to produce better and more holistic outcomes for our clients and community partners. As part of this commitment, we intentionally seek team members, clients and partners whose diverse backgrounds and unique perspectives align with Avenue and our work with purpose-driven, progressive organizations, B Corps and credit unions who serve diverse customer bases and communities. You can read our full statement on diversity and anti-racism here.
Avenue is an Equal Opportunity Employer, which means we will not discriminate against any individual based on race, color, sex, national origin, age, religion, marital status, sexual orientation, gender identity, gender expression, military or veteran status, disability, or any factors prohibited by applicable law. You can read our full EOE Statement on our website here.
Benefits 
We're a 100% virtual workforce. Avenue prioritizes your health and safety, and we take your personal and professional fulfillment seriously.In addition to having an opportunity to contribute to a dynamic and growing team that has a measurable impact on our business, here is a shortlist of some of the benefits you'll get as a full-time employee:
100% company-paid medical, dental and vision coverage
100% company-paid short-term disability (STD), long-term disability (LTD) and life insurance
SIMPLE IRA plan with employer match
Cell phone stipend
WiFi stipend (for your virtual office/workstation)
Fitness stipend
Shop local stipend
Professional development opportunities and continued learning stipend
Paid holidays
Unlimited PTO (with a minimum PTO benchmark required for all staff, to ensure time off is taken!)
Paid parental leave
Team building activities, including quarterly and annual planning retreats
Supportive teammates and a collaborative environment
Volunteering and community involvement with a mission-driven and values-led company
Flexible schedule
Virtual work-from-home (WFH) environment
Company-paid virtual workstation set-up (laptop, monitor, standing desk, etc.)
How to Apply
To apply, please complete the position application via Hiring Thing and be prepared to answer the following questions during the process:
Which core value resonated with you the most and why?
What are your salary expectations?
Is there anything we can do to accommodate you to be able to participate fully in the recruitment or interview process?
What are three skills you have that you believe will make you successful in this role?
We look forward to hearing from you!
Let them know you found it on PDX Pipeline!