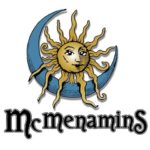 The job duties described below are intended to describe the general nature and level of work being performed by people assigned to this job classification. They are not to be construed as an exhaustive list of all responsibilities, duties, and skills required of this position.  All employees may be required to perform duties outside of their normal responsibilities from time to time, as needed.
 Description of the Position:
The primary responsibility of this position is to manage all aspects of AV, sound and power distribution for all McMenamins properties and performances and to manage and schedule all AV personnel: McMenamins employees as well as independent contractors and vendors and to Manage and maintain all audio and video equipment company wide.  Duties include but are not limited to; Maintain all sound equipment and a systems, include making sure it is performing properly within the decibel limits, and troubleshoot any defective sound equipment at all McMenamin properties. Mood and Spotify players, TVs, Stereos, Projectors and Screens. The Corporate AV Manager will also be responsible for interviewing, hiring, managing and training new McMenamins sound engineers.  Training catering staff and mcmenamins employees on the operation of AV equipment at their properties. Other duties include acting as Production Manager for Corporate events, Brewfests, Tripster parties, etc. the ability to foresee and report issues with house or tour gear and assist in the inventory of all sound equipment at the end of the event, advance and settle shows when required, as well as maintain inventories, audit venue checklists, help to procure and purchase sound equipment when required. In addition, this position will also assist properties in the set up for outdoor movies and movie projectors, connecting sound systems to movie projectors, help trouble shoot issues, and send out for repair projectors and screens.
Being an AV Manager can be hard physical work and requires mental agility and the ability to effectively multi-task in a fast paced and deadline oriented environment.  This position must also have the ability to work well independently and as a member of a team. Each employee will be expected to perform their job in a safe manner and report any safety concerns to Management. All McMenamin employees will also be expected to keep current on all company events, history, and products. Other duties as assigned by Corporate Music/Events Director.
Requirements of the Job:
Previous AV experience
Extensive knowledge in sound engineering preferred
Production experience preferred
Highly skilled in all aspects of sound monitoring
Travel between multiple locations as required-must have reliable vehicle
Familiarity and comfort with computers
Flexible schedule
 Essential Functions of the Job:
Perform all aspects of AV Engineer position effectively and efficiently
Safely practice frequent heavy lifting, with the help of another person if necessary
Must have a value for diversity and the ability to work with individuals from different backgrounds
Accurately work with numbers and contracts
Perform repetitive movements such as pushing, pulling, bending, some stooping and twisting
Perform repetitive hand movements and fine hand manipulation
Present a positive, professional image with band members, customers, co-workers and management
Ability to work efficiently in sometimes stressful situations and under a deadline
Frequently climb stairs and ladders
Ability to work effectively independently and as a team member
Most importantly, this job requires a positive attitude, a value for diversity, and a commitment to excellent customer service. Each employee is expected to come to work ready to have fun and be a positive force.
YOU MUST BE ABLE TO PERFORM THE ESSENTIAL FUNCTIONS OF THE JOB WITH OR WITHOUT REASONABLE ACCOMMODATION
Let them know you found it on PDX Pipeline!