Engineer 1 or Engineering Technician 3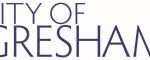 Website CityofGresham City of Gresham
The City of Gresham has exciting and challenging opportunities for an Engineer 1  to join the Department of Environmental Services. The ideal candidate will have engineering skills, relevant technical and project experience, and strong communication skills to effectively work with citizens, contractors, consultants and City employees. Each position would be assigned to a particular division among Transportation, Wastewater, Water or Watershed based on candidate's skills and available work. 
This posting will be used to fill a current vacancy as either an Engineer 1 or an Engineering Technician 3 based on qualifications and to develop an eligibility list for similar vacancies within the next six months.
Engineer 1 Salary:  $74,119.00 – $96,357.00 Annually
Engineering Technician 3 Salary: $67,326.00 – $86,025.00 Annually
These positions are responsible for helping to design and deliver construction projects to one of several public works divisions within the City of Gresham: 
The Transportation Division plans, constructs, operates, and maintains Gresham's transportation system which includes over 900 lane miles of streets ranging from residential streets to arterials. The division is completing a historic investment in local street improvements through its 5-year, $40-million Hitting the Streets program, and continues to advance several multi-million dollar safety and capacity projects from design through construction. 
The Wastewater Division provides planning, design, operation, maintenance and capital improvement of the City's wastewater collection and treatment facilities. The Gresham Wastewater Treatment Plant serves over 124,000 customers within the cities of Gresham, Wood Village, Fairview, portions of Portland and treats approximately 13 million gallons of wastewater daily. The treatment plant is undergoing significant modernization and expansion to facilitate growth and improved methods of wastewater treatment. 
The Water Division plans for and provides safe, reliable water to the community through construction, operation and maintenance of the public drinking water system. The program provides water services to over 70,000 Gresham residents and businesses. The division is in the midst of a historic transition to using groundwater for all of the City's drinking water needs, which involves significant construction activities for reservoirs, treatment facilities and distribution pipes.  
The Watershed Division provides flood protection through continual improvement and maintenance of the City stormwater system and works to monitor and improve the water quality and habitat of 75 miles of streams and associated riparian corridors, as well as numerous wetlands. The division implements a model stormwater management program that continues to pilot and implement state-of-the-art methods for conveying and treating stormwater runoff to protect life safety and property while protecting and enhancing the City's natural environment. 
As an Engineer 1, you will perform professional civil engineering work in the design, review, planning, and construction of public works projects, including street improvements, sanitary sewer, stormwater, water system improvements, and transportation systems. Specific duties may include the following: 
Coordinating and performing the design and preparation of plans and specifications for public works projects
Reviewing and approving public improvement and construction plans 
Facilitating and coordinating all activities associated with project construction, including contract administration, drafting specifications, assembling contract documents, evaluating and determining project issues and scope, overseeing pre-construction meetings, facilitating and leading planning meetings, preparing project cost estimates, interpreting contracts, and ensuring compliance. 
Performing engineering studies, analyzing data, making recommendations based on findings, and preparing technical reports 
Providing technical and engineering support services relative to assigned area of responsibility. 
Representing the City to the general public, other agencies, governments, private developers, community advisory boards, and consultants  
Investigating complaints from property owners, business, and the general public regarding engineering projects, and recommending corrective actions as necessary. 
Minimum Qualifications (Engineer 1): 
Bachelor's degree in civil engineering, or related field
Up to one (1) year of engineering work experience preferably related to public works
Oregon Fundamentals of Engineering certificate or similar accreditation 
Valid Driver's License
Good driving record 
Minimum Qualifications (Engineering Technician 3): 
Associate's degree in civil engineering or related field and 
One (1) to three (3) years of work experience preferably related to public works
Valid Driver's License
Good driving record 
Preferred Qualifications: 
Demonstrated experience with planning, design, technical support and/or construction of public works projects
Let them know you found it on PDX Pipeline!