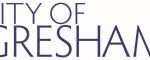 Website CityofGresham City of Gresham
$68,188.00 – $87,095.00 Annually
Apply online at:  https://GreshamOregon.gov/jobs
The City of Gresham is pleased to announce the opening of an Accountant 2 position in the Development Engineering Division of Gresham's Department of Environmental Services (DES).  This small Division of 15 people work with internal and external stakeholders to provide direction and services to the development community in order to ensure that street, stormwater, water, wastewater, and parks systems are built to meet community needs.
This position serves as the sole accountant supporting the Development Engineering Division and reports directly to the Development Engineering Manager. The primary responsibilities of this position are compiling, analyzing, verifying and preparing financial records including tracking costs and billing customers for our services, and for Department-wide collections. This position works closely with our team and developers, and across City Departments including Finance, Police, and DES Operations.
What you will get to do: 
Creates monthly invoices to customers for Development Engineering services and manages those accounts
Performs collections for certain Departmental billings and coordinates with City's collection agency
Have the opportunity to learn how the City's public infrastructure works
Prepares journal entries, fund transfers, and overhead cost allocations for monthly postings to the general ledger
Performs monthly and annual closing of financial systems and records
Designs, develops, tests, and implements spreadsheets and databases to analyze financial information
Prepares a variety of financial reports for use by management
Implements accounting practices into City procedures
Evaluates accounting controls within departments
Makes and implements recommendations for improvements
Troubleshoots financial issues and makes recommendations to management
Minimum Qualifications: 
Bachelor's degree in accounting, business administration, or other related field
One (1) to four (4) years of experience in related work
Any combination of education, training and experience equivalent to five (5) to eight (8) years is qualifying.
Preferred Qualifications:
Experience working for public agency tracking and billing costs and performing collections is desired
Let them know you found it on PDX Pipeline!