Imelda's is Open Limited Hours, Offering Private Shopping & Online Shopping w/ Curbside Pickup in SE & NE Portland | Female-Owned, Shoes, Accessories, Apparel, Home Goods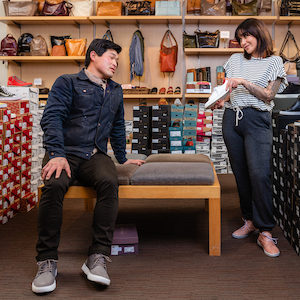 Imelda's
Noon-5PM Daily
More info: http://imeldas.com/
Imelda's
3426 SE Hawthorne Blvd, Portland
1416 NE Alberta Street, Portland
Imelda's is a female-owned, independent business selling shoes, accessories, apparel and home goods. Shop a wide selection of styles for men and women at their two Portland locations at imeldas.com.
Summer Sale from June 22nd-July 6th 15% OFF almost everything in-store, including sale!
Both stores are open with limited public hours and private shopping is available by appointment. Shop online and choose curbside pick-up, flat rate shipping or free ground shipping for orders over $100.
Imelda's has a loyalty rewards point program! Earn a $50 credit when you spend $500. Visit imeldas.com for more weekly promotions!
---
PDX Pipeline Free Community Promotions
This is a FREE local listing provided by PDX Pipeline. Do you have a local business and want a free promotion? Fill out our form here: pdxpipeline.com/local