Hip Chicks Do Wine Open Weekends for Outdoor Seating in SE Portland | Tastings, Delivery & Curbside Pickup Available
From our sponsors: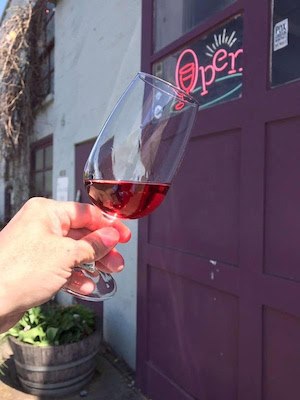 Wine Tasting
Open Friday-Sundays 2022
Fridays 2pm – 7pm
Saturdays Noon – 7pm
Sundays Noon – 5pm
More info: hipchicksdowine.com
Hip Chicks Do Wine
4510 SE 23rd Avenue, Portland OR 97202
Taste 5 wines for $20 with a bonus pour of Seasonal Sangria.  Sangria is typically only available Saturday/Sunday but if we have additional you will get a sample with your flight on other days as well. If Sangria is not available you will receive a bonus pour of another wine from our list.
First and third Saturdays of the month are Sangria Saturdays and the flight includes 3 Sangrias and 3 wines.
Some weekend events may have themed pairings we recommend you look at our event calendar to be aware of the events and specific pricing for each. To purchase tickets directly to any of the special events instead of making a reservation here please see hipchicksdowine.com where there will be additional information on the events.
WE ARE STILL OFFERING FREE DELIVERY OF WINE IN THE PORTLAND METRO AREA
+ Free shipping on 6 bottle or more purchases